The Bushwick Collective is a non-profit outdoor gallery created in 2012 to bring works by artists from around the world to the streets of Brooklyn.
Every year, on the first Saturday in June, the Bushwick Collective brings leading street artists to Bushwick, the heart of street art in Brooklyn. They host a block party on and around Troutman Street. Partygoers watch the neighborhood come alive with new works being created before their eyes.
This is our second year covering the Bushwick Collective.
The results of year's block party were particularly rich in large, colorful murals by artists such as Phetus88, FKDL, Surface of Beauty, Rosk & Loste and Chris Soria
We encourage you to take a trip to Bushwick to see them for yourself!
The Streets
While the heart of the Bushwick Collective is around Troutman street, we also took a look at another nearby area that features a lot of street art. Located around Waterbury Street, this area is technically part of East Williamsburg, but walking distance to Bushwick Collective.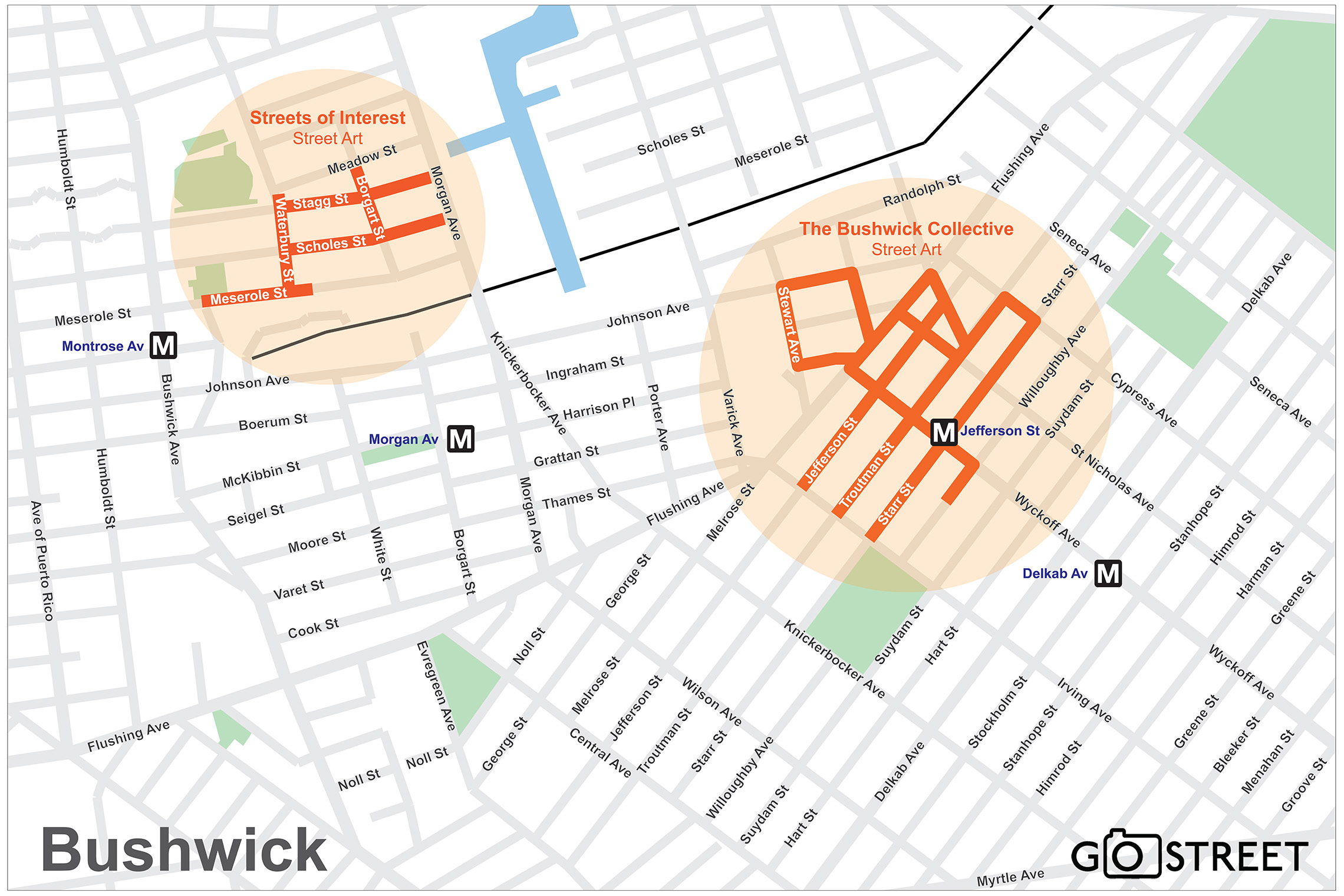 The Art
Here are some of our favorite pieces from this this year's Bushwick Collective Block Party.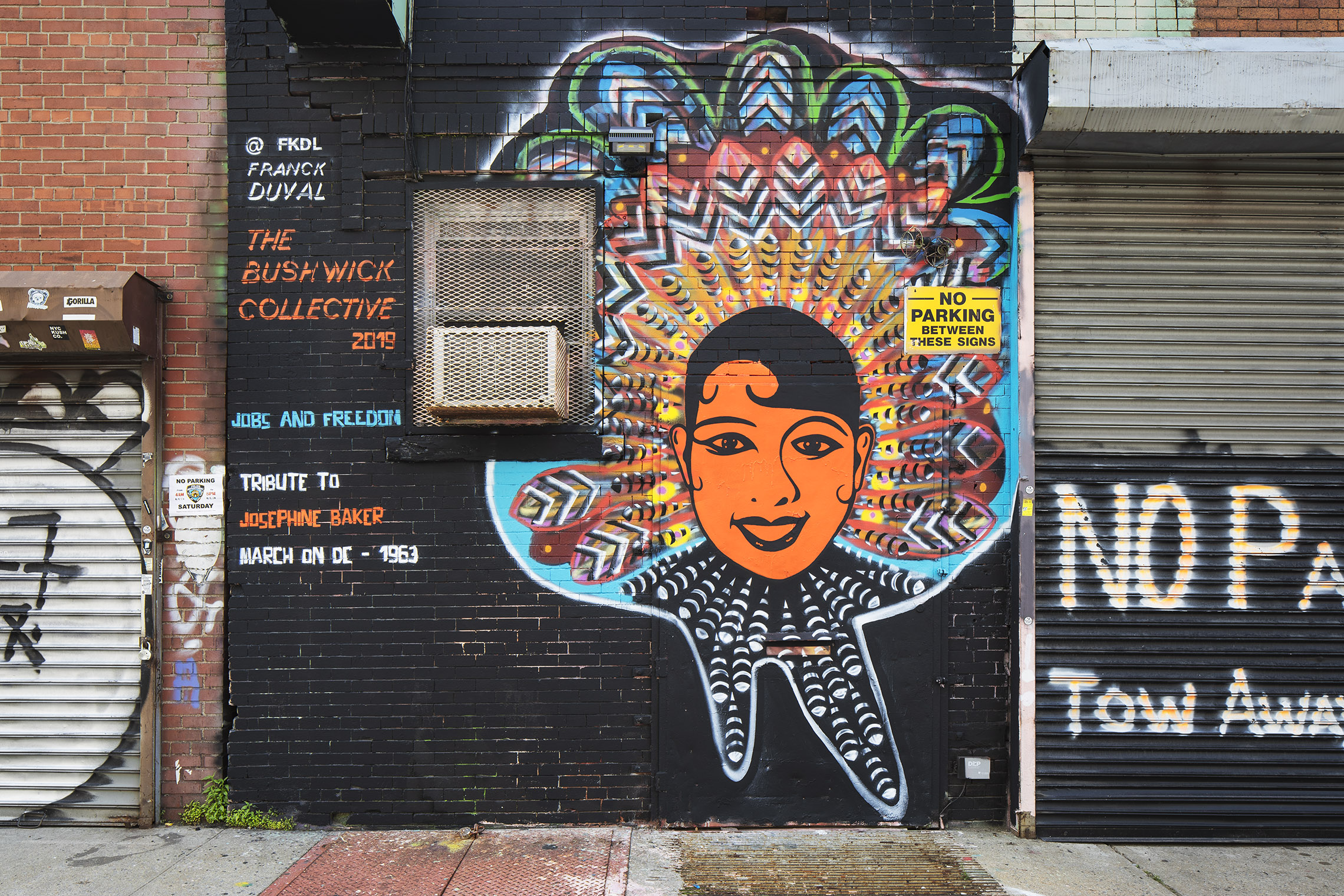 Franck Duval known as FKDL
A little more art
Here are some of our favorite pieces from the streets around Waterbury Street, walking distance from the Bushwick Collective.
Check it out!
We'd love to hear from you what you think about this year's Bushwick Collective works. Share your reviews and photos in the comments!

All photos in this article are from Damien Derouene.
These photographs may not be reproduced, distributed, modified or re-posted to other websites without the express written permission of the author.