Looking to get to know Brooklyn's street artists?
Here are six iconic artists active in its neighborhoods today. They're a perfect mix, both entertaining and provoking us, each in a unique style. Through their eyes, we get a glimpse of the borough they call home.
Icy and Sot
Brothers Icy and Sot are young stencil artists from Tabriz, Iran. Currently based in Brooklyn, they have been active street artists since 2006. Much of their work is social and political commentary on the effects of capitalism, war, and police brutality. It can be found on the streets of Paris, Turin, São Paolo, New York, as well as other cities around the world.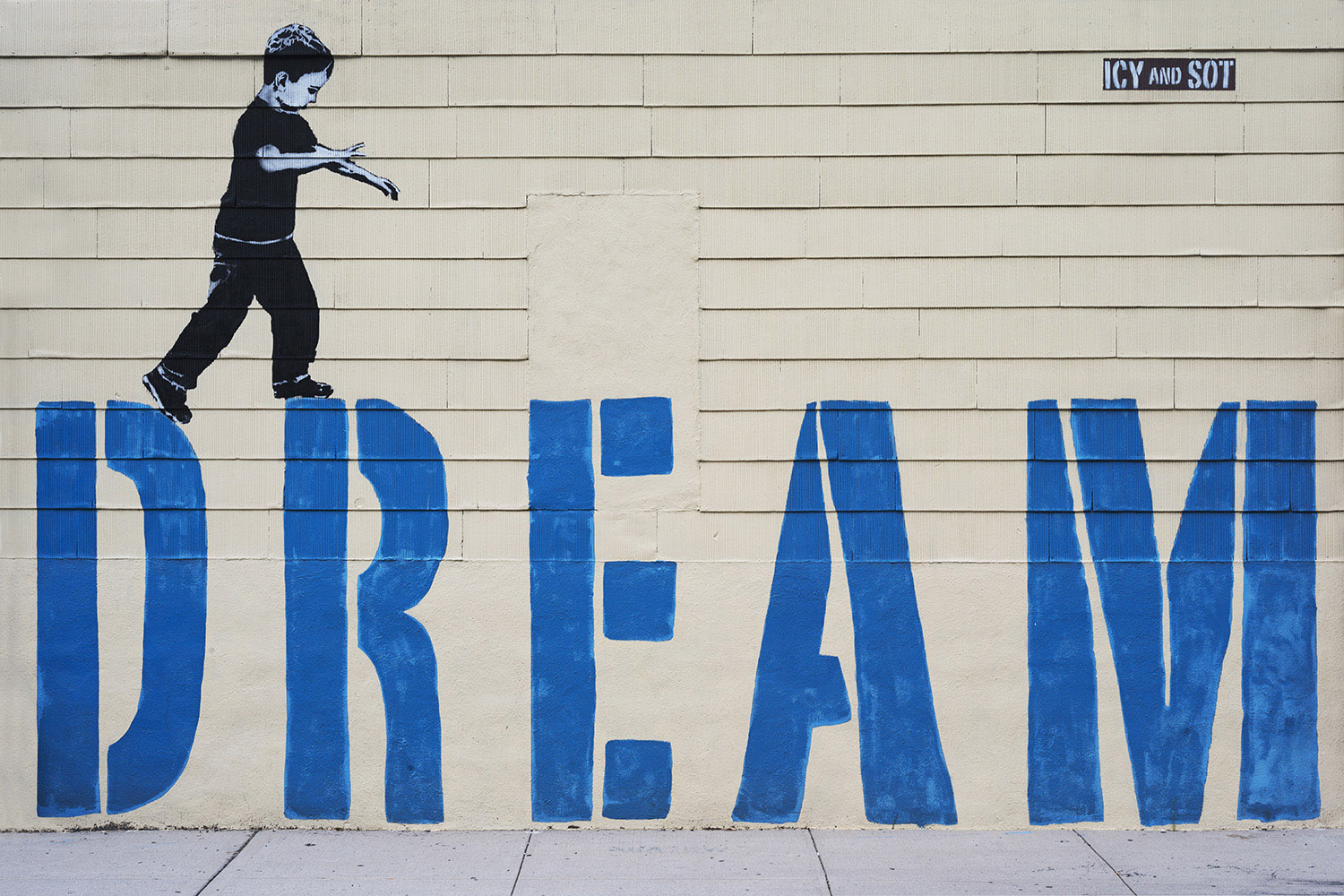 Williamsburg, August 2016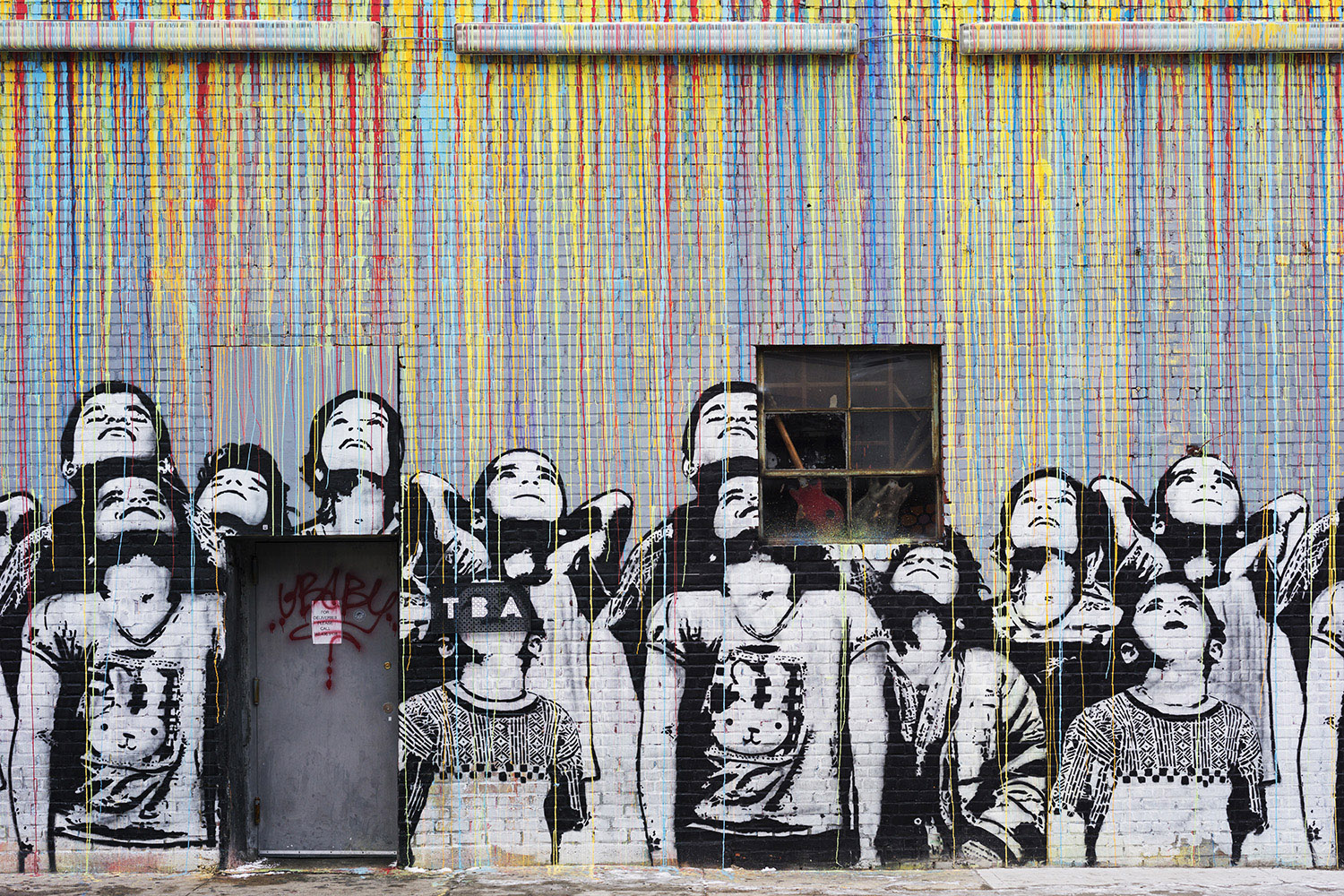 Williamsburg, January 2014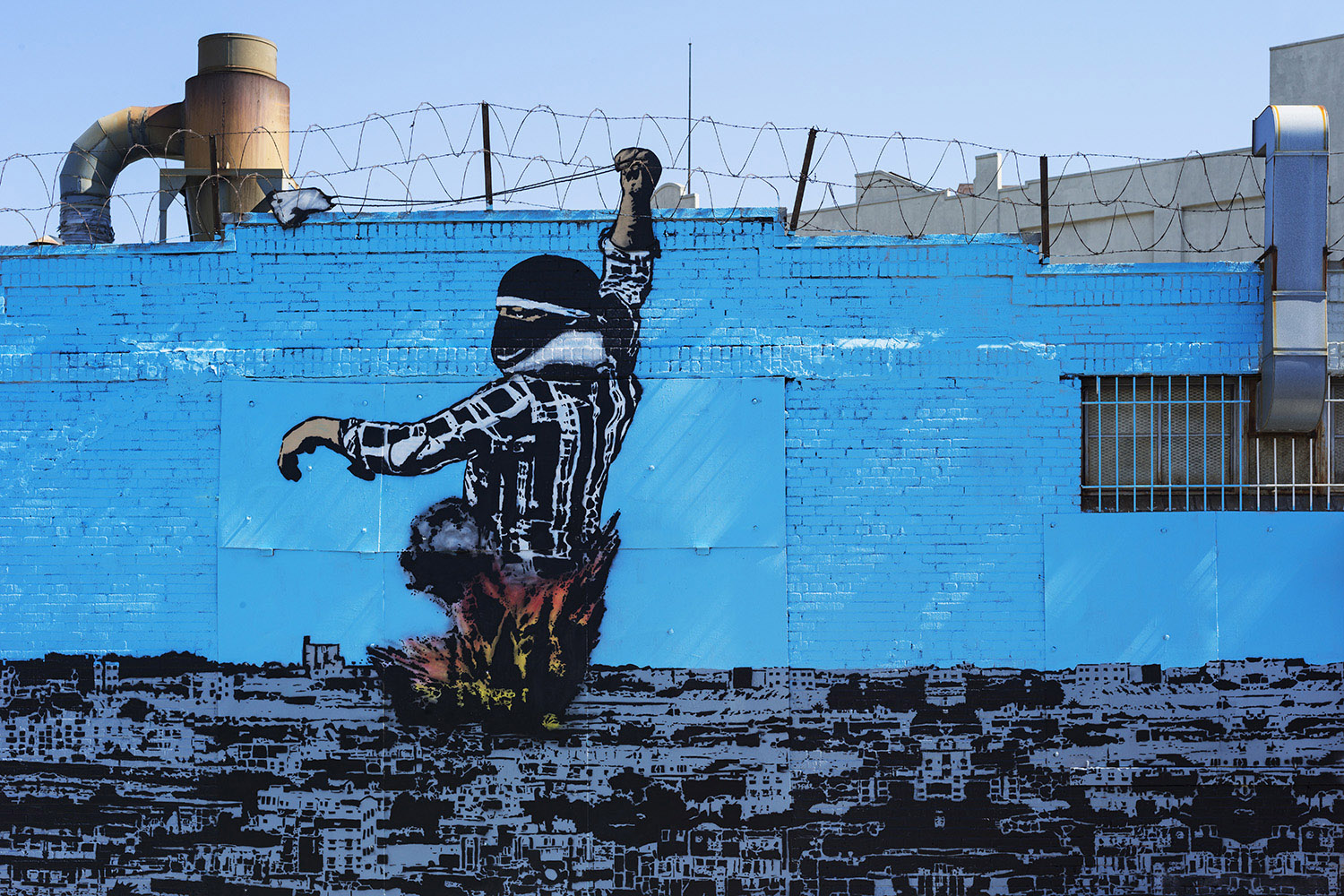 Bushwick, August 2014
How to recognize Icy and Sot
Icy and Sot's murals are typically large, featuring black-and-white stencils filled in with vivid colors.
Want to know more on Icy and Sot?
Jerkface
From Queens, NY, Jerkface had an early start in street art, appearing as 5PointZ as a teenager.
His work features cartoon characters from the 1980s and 1990s, such as Pink Panther, the Simpsons, and Tom & Jerry – reviving childhood memories for older millennials.
In addition to outdoor artwork, he produces paintings on canvas.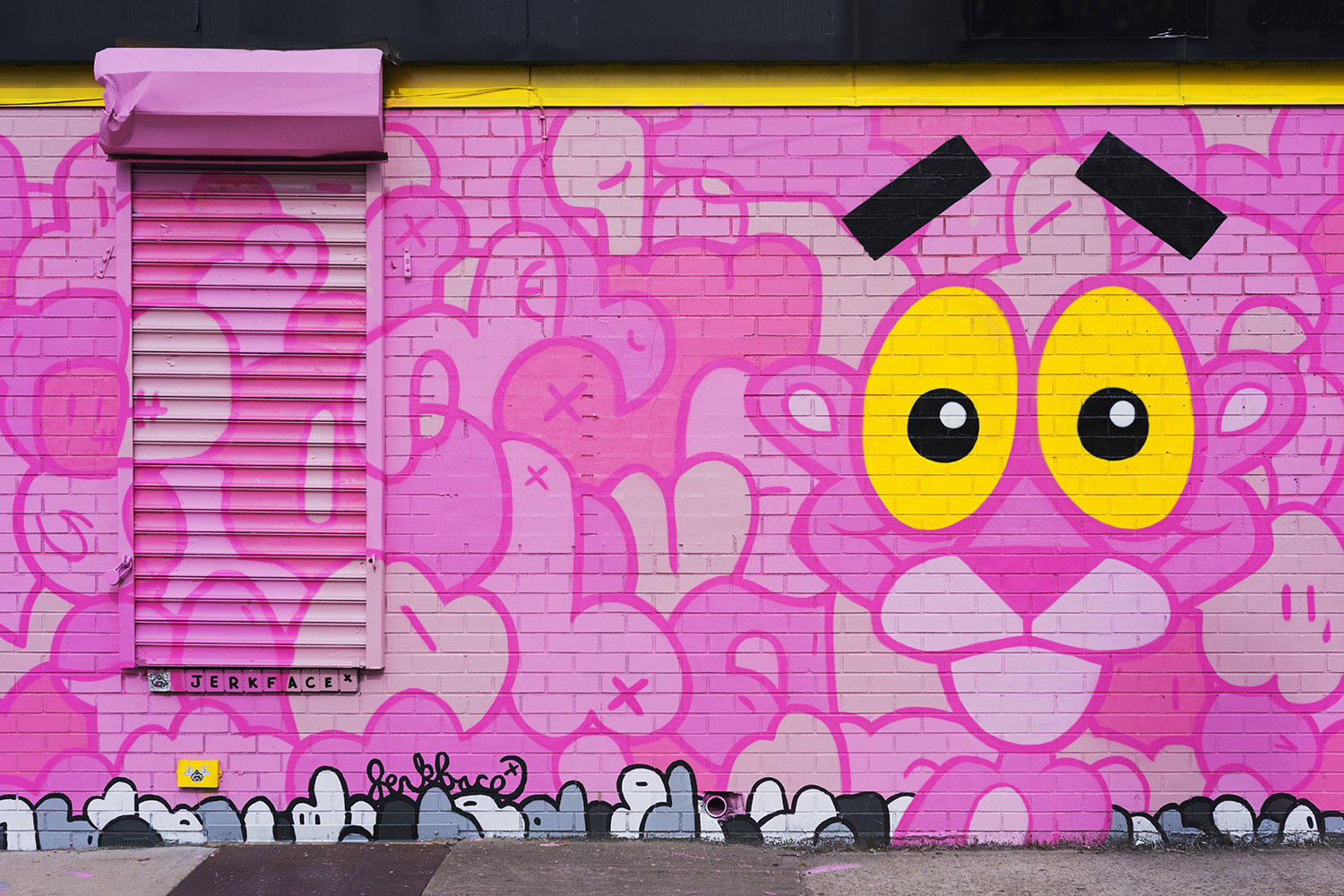 Bushwick, April 2014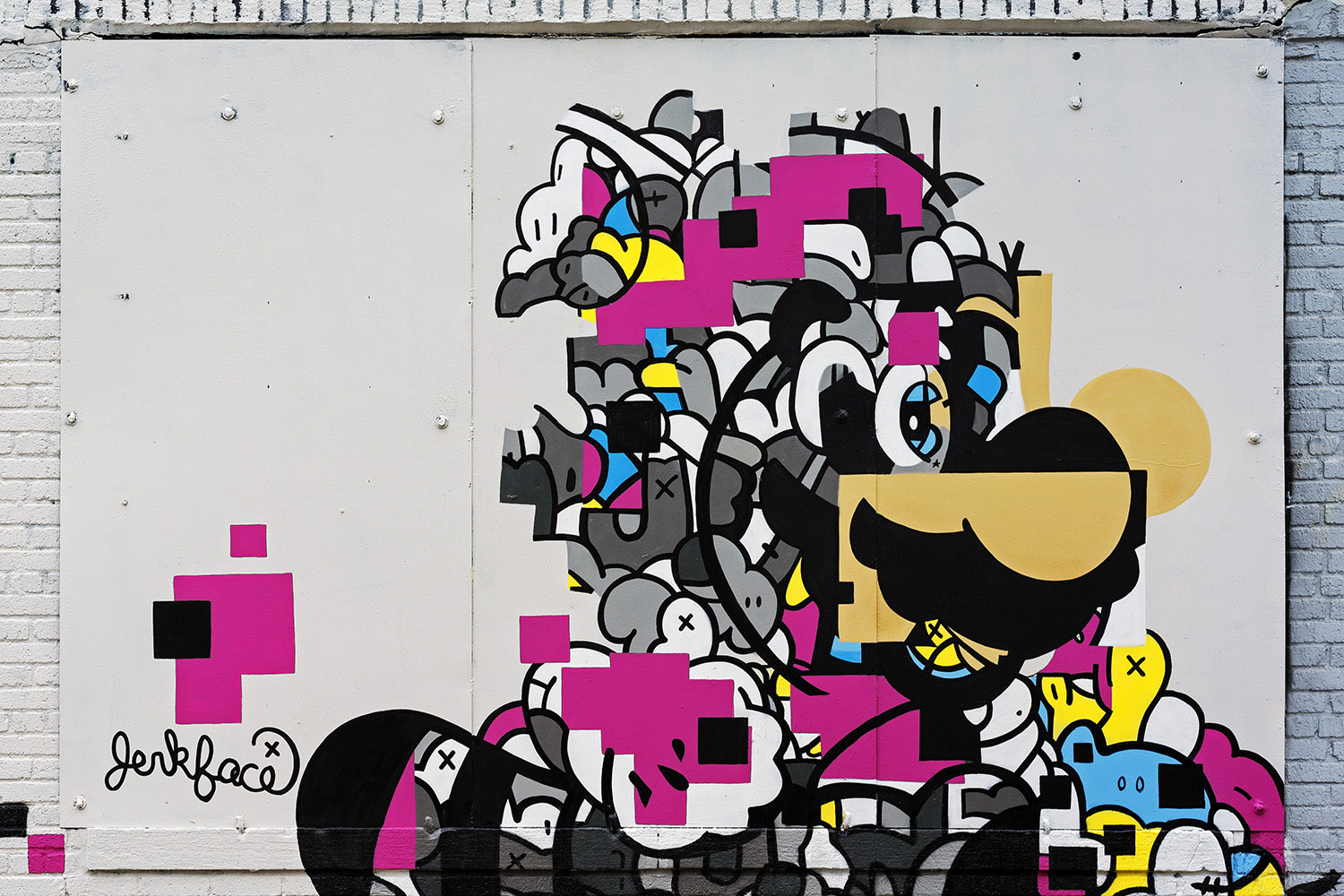 Bushwick, March 2014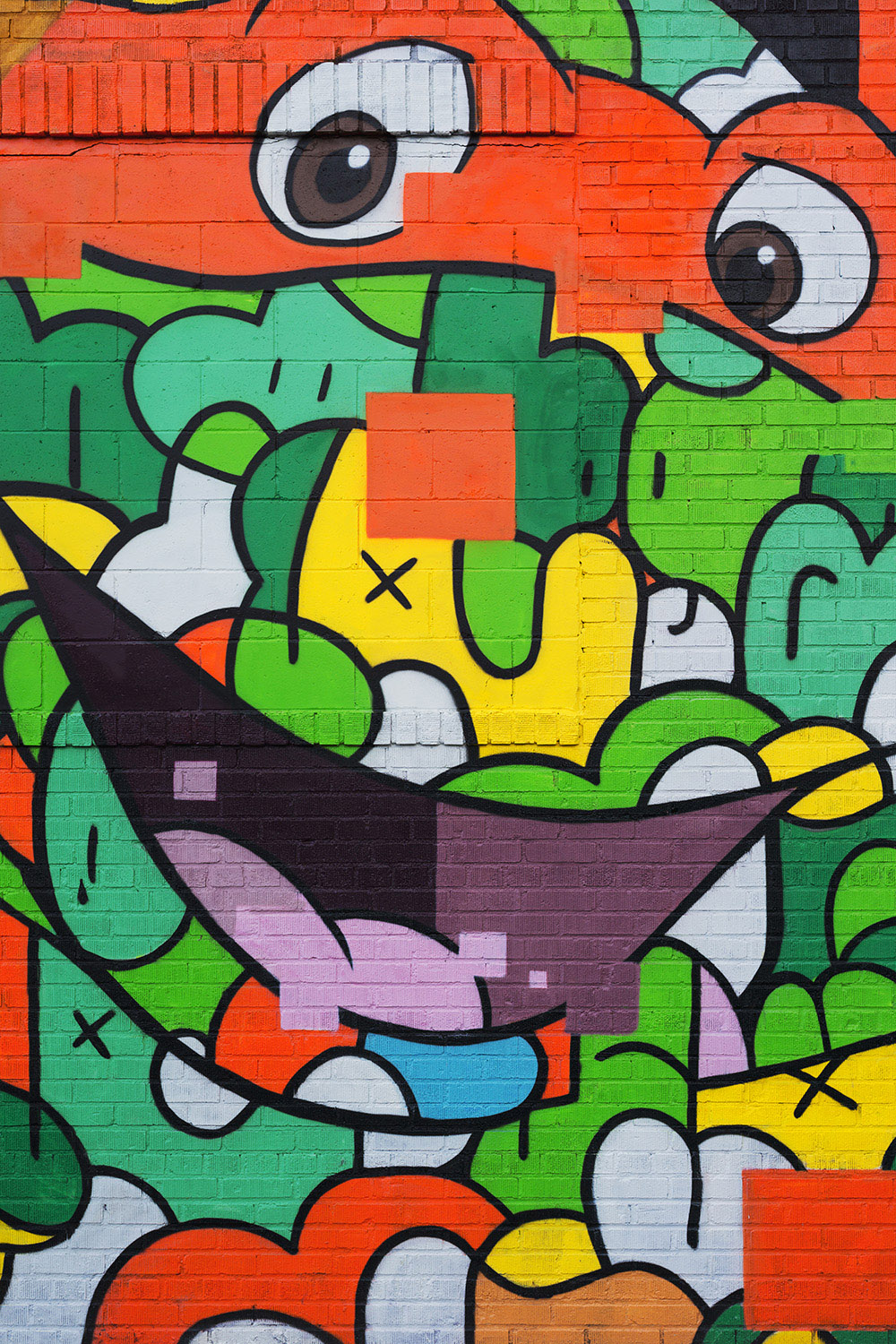 Bushwick, August 2014
How to recognize Jerkface
Vivid, large, and centered on an oversized cartoon character, Jerkface's murals are unmistakable. Typically, characters' appearance is slightly altered by repetitive patterns.
Want to know more on Jerkface?
Lmnopi
Lmnopi is one of the most provocative street artists in Brooklyn. She grew up in the Adirondacks, where she her mother, a painter, exposed her to art.
Since 2009, her art has appeared on the streets of New York. An avid activist and organizer in the Occupy Wall Street movement, Lmnopi expresses political messages in her work, commenting on capitalism, environmental issues, and social justice.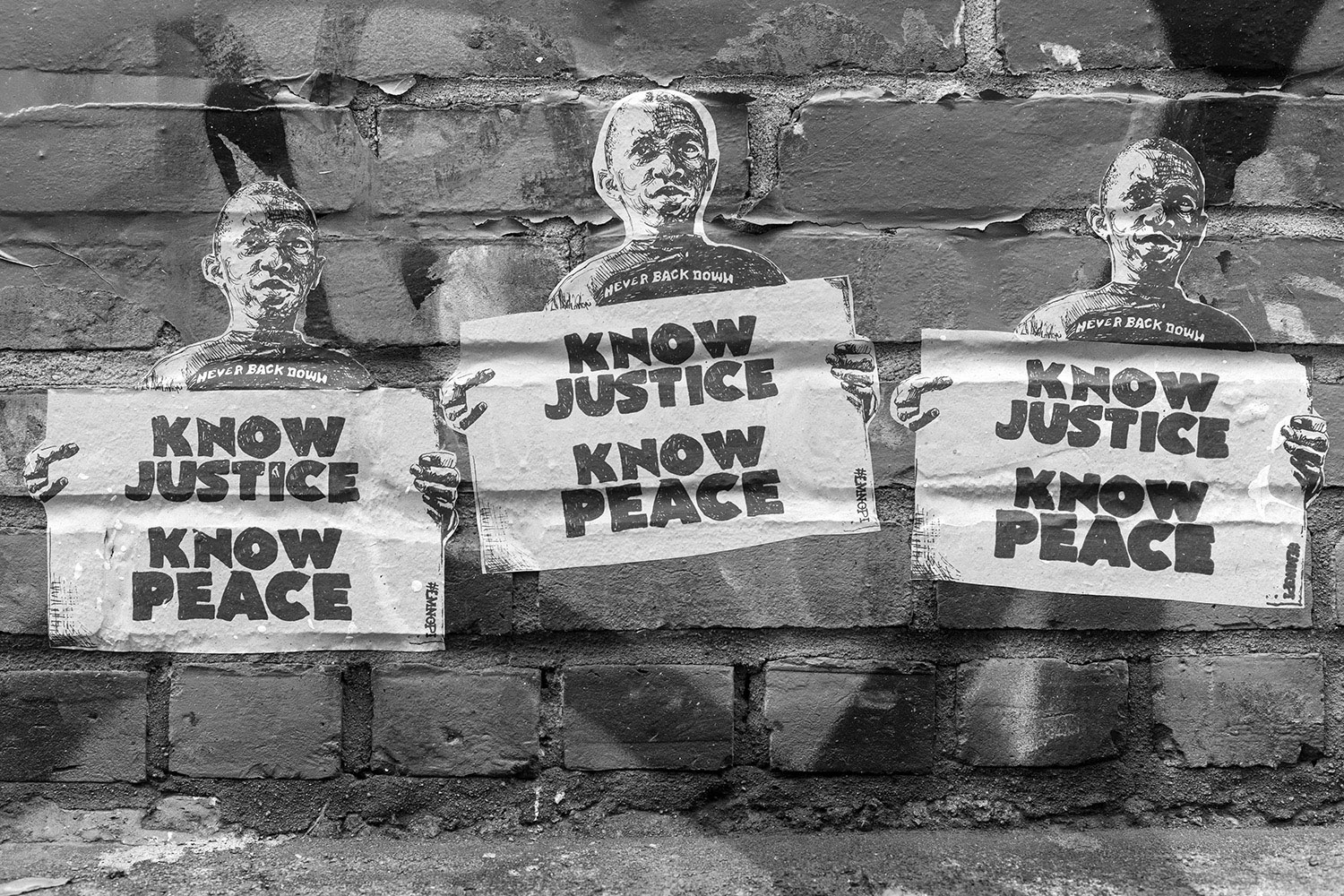 Williamsburg, February 2015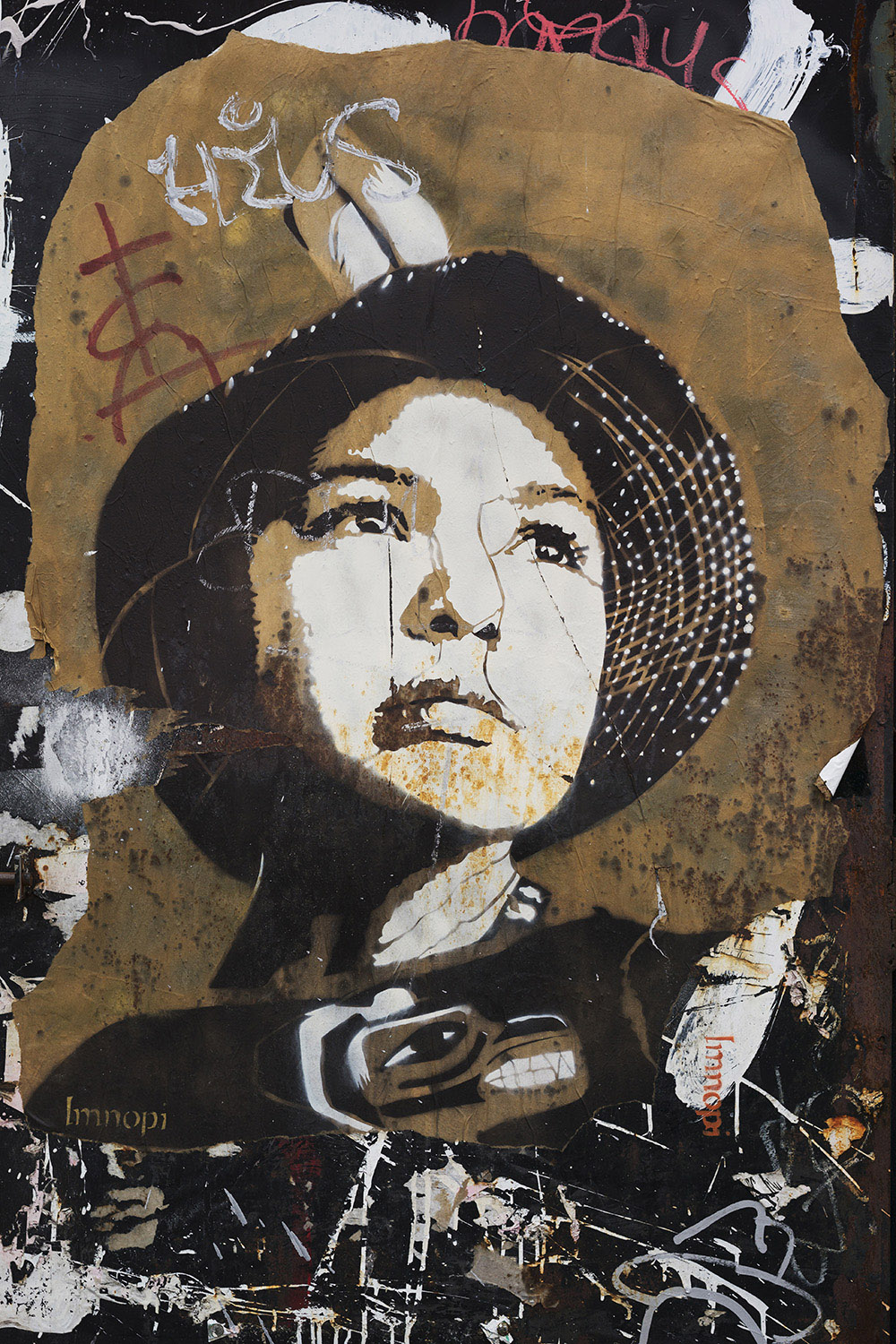 Bushwick, January 2014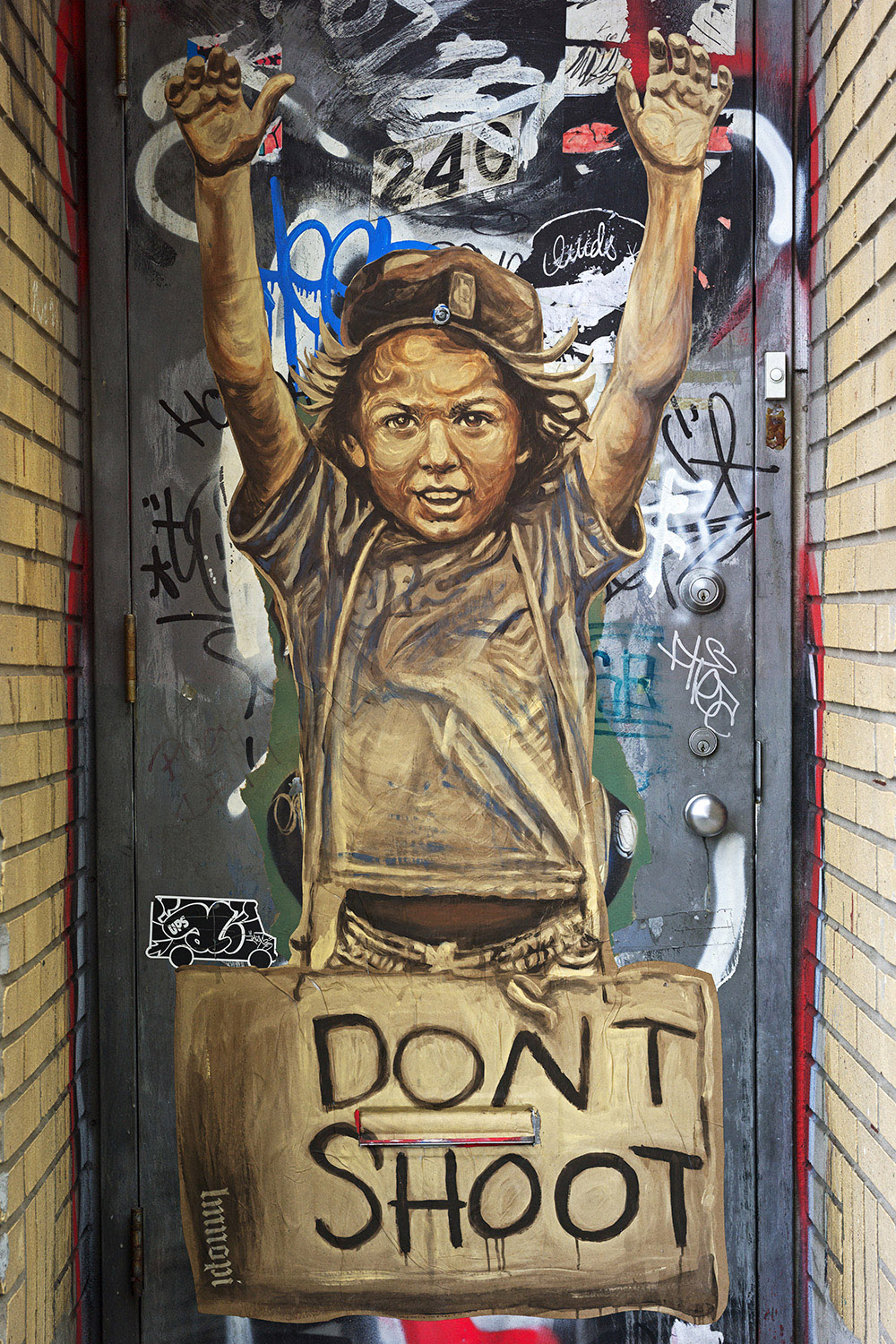 Bushwick, August 2014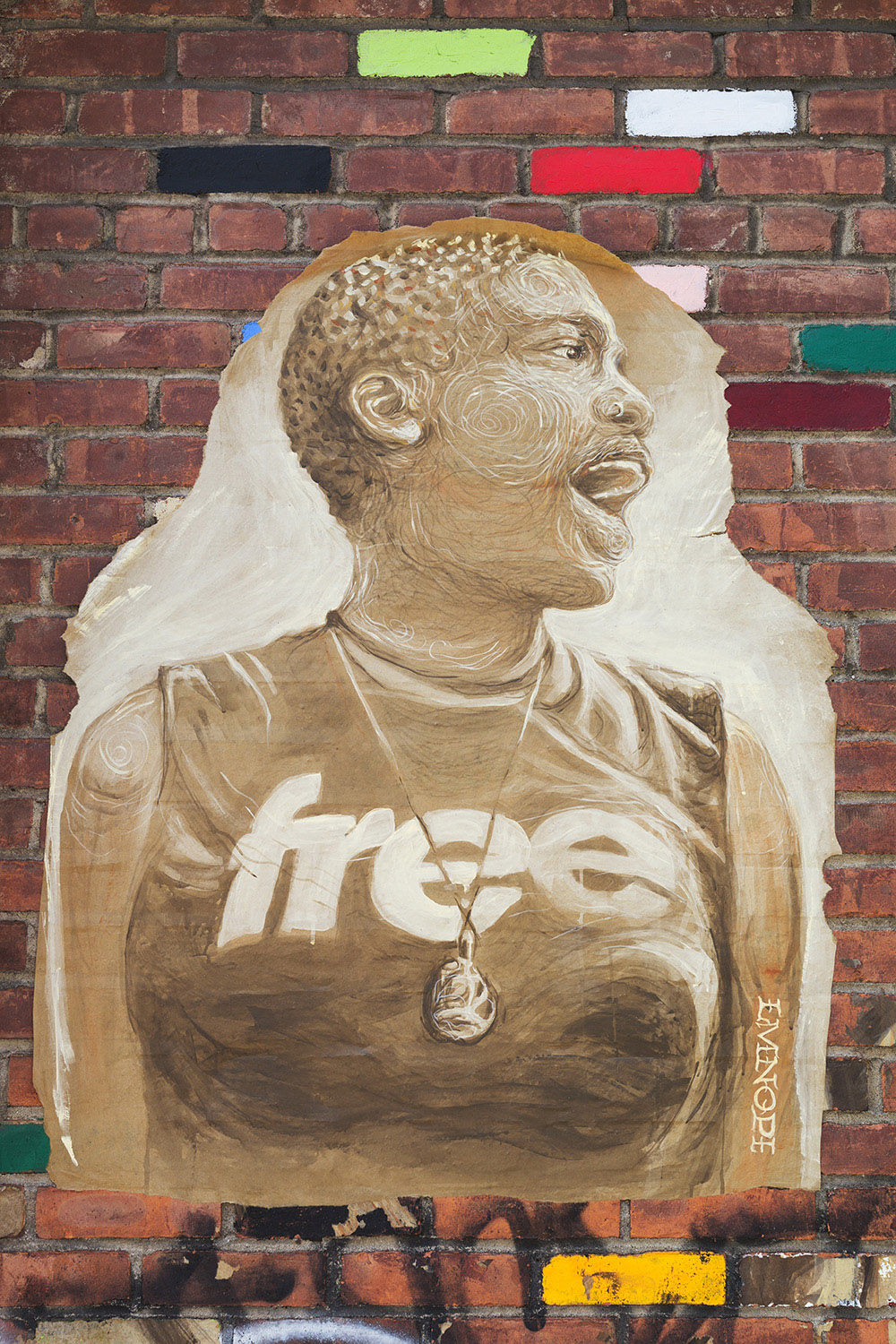 Williamsburg, August 2016
How to recognize Lmnopi
Lmnopi's works are typically sepia-toned portraits, prints or paintings of portraits. Each makes a political statement. Native American themes are common in her art. In Brooklyn, she has displayed numerous portraits of Ta' Kaiya Blaney.
Want to know more on Lmnopi?
Dasic Fernandez
Dasic Fernandez is a Chilean artist who moved to New York City in 2009. Born in the small rural town of Rancagua, Chile, he started tagging as a teen. He went on to study architecture before developing his signature street art style.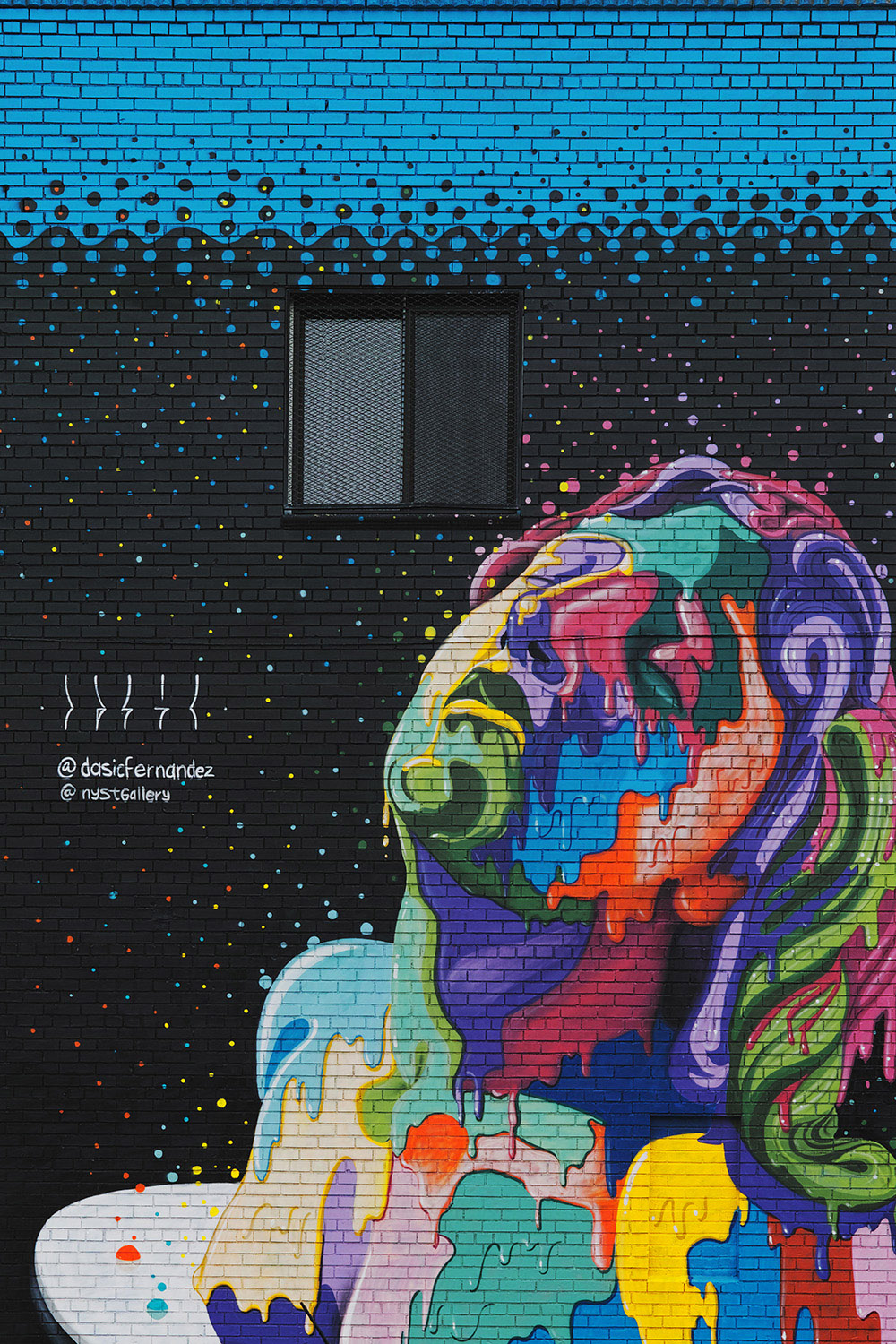 Red Hook, April 2016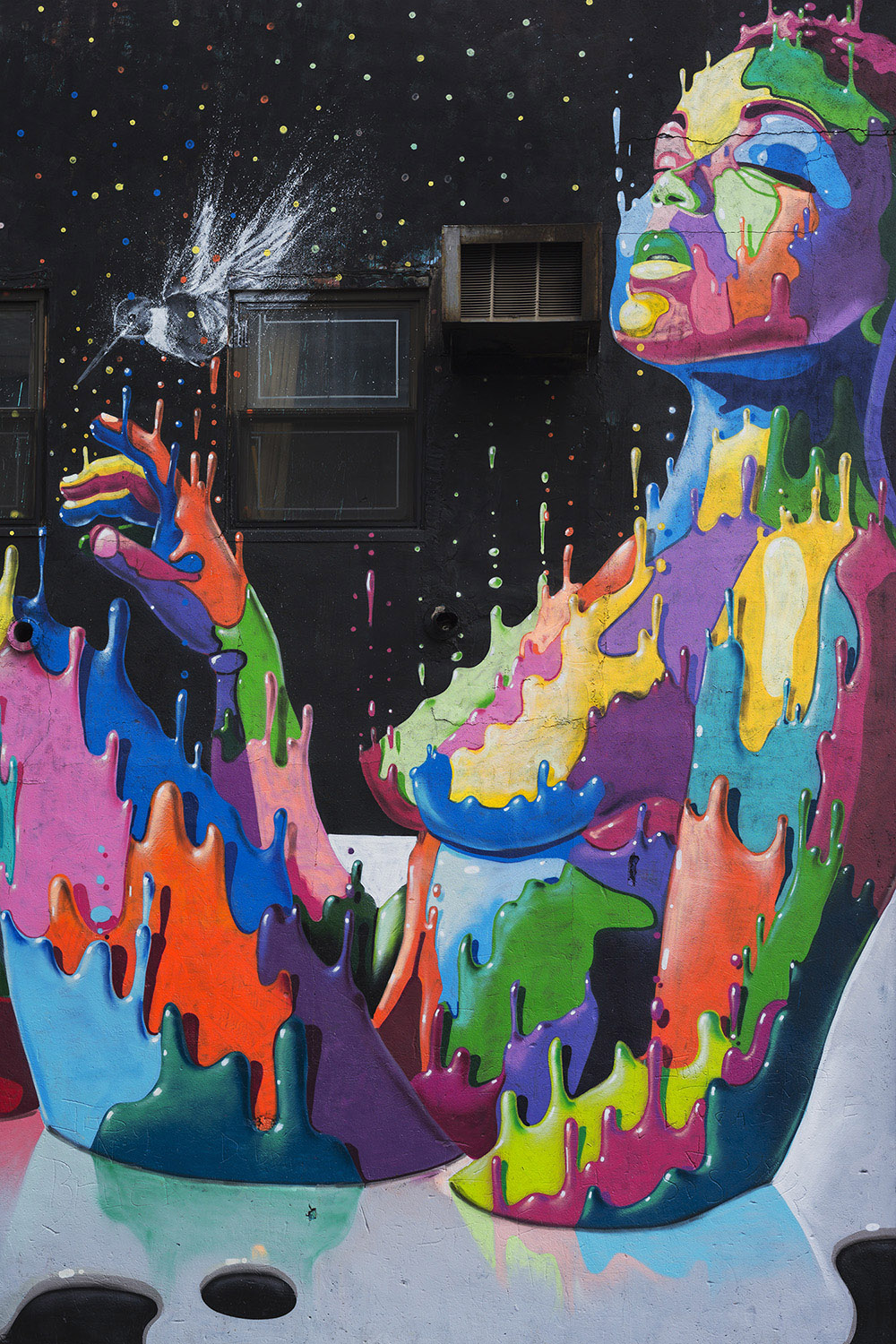 Bushwick, August 2015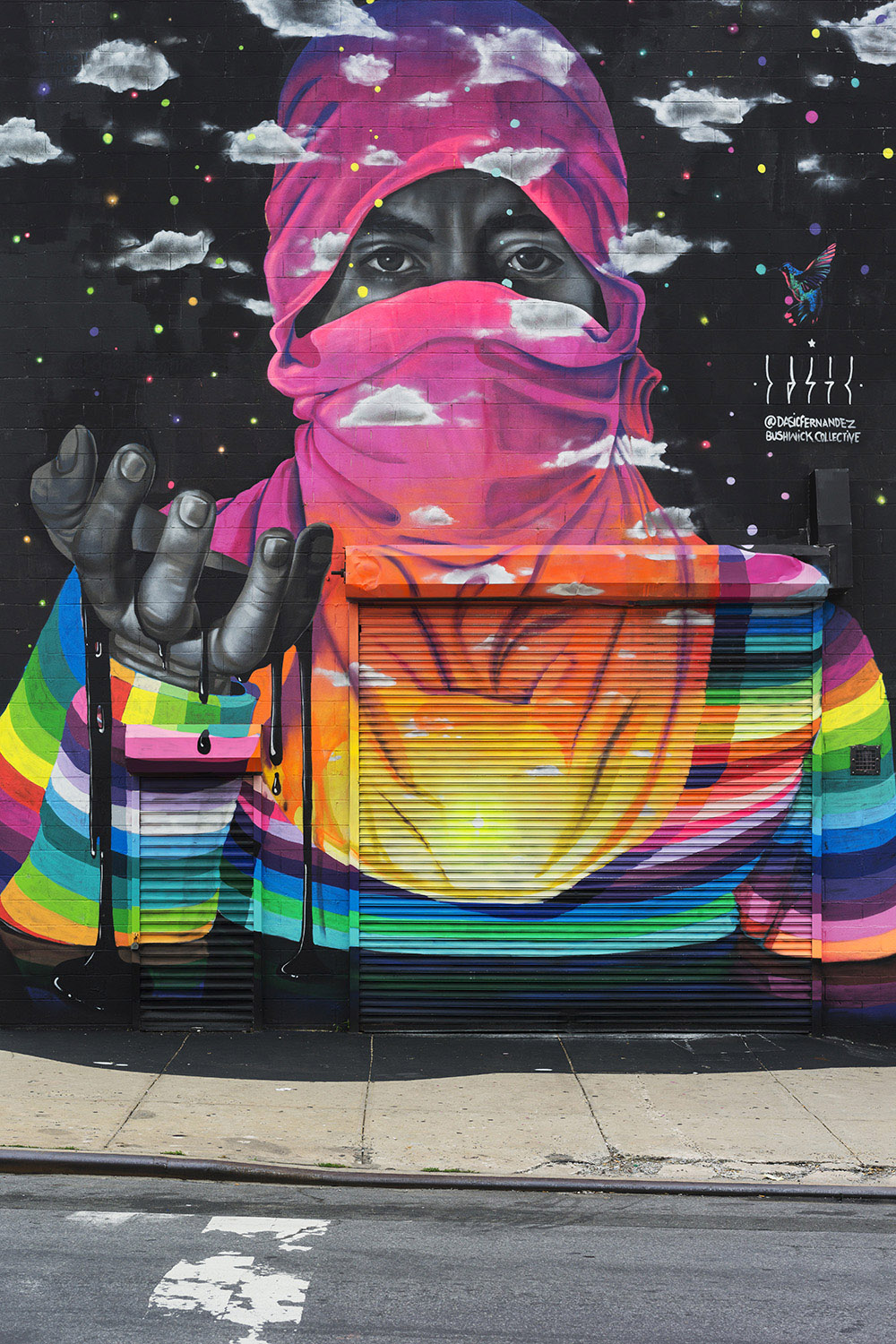 Bushwick, September 2014
How to recognize Dasic Fernandez
Dasic Fernandez's spray-painted portraits are big and bold. Typically, they focus on an expressive portrait of a woman, whose body or clothing is comprised of colorful patterns. In many murals, the woman appears to made of paint. Dasic often sets his works on a black background, against which the colors in his portraits stand out sharply as almost neon.
Want to know more on Dasic Fernandez
B.D. White
B.D. White was called by the New York Times a "street-level artist," as all his work appears very low to the ground. The reason is an accident as a teenager. A fall while pole-vaulting at the Junior Olympics in 2002 left him with a spinal cord injury – and in a wheelchair.
When he moved to Williamsburg in Brooklyn in 2010, he took up street art. Most of his work contains broadly appealing social and political statements. His work has been shown recently in Los Angeles, Las Vegas, Chicago, New York and Art Basel of Miami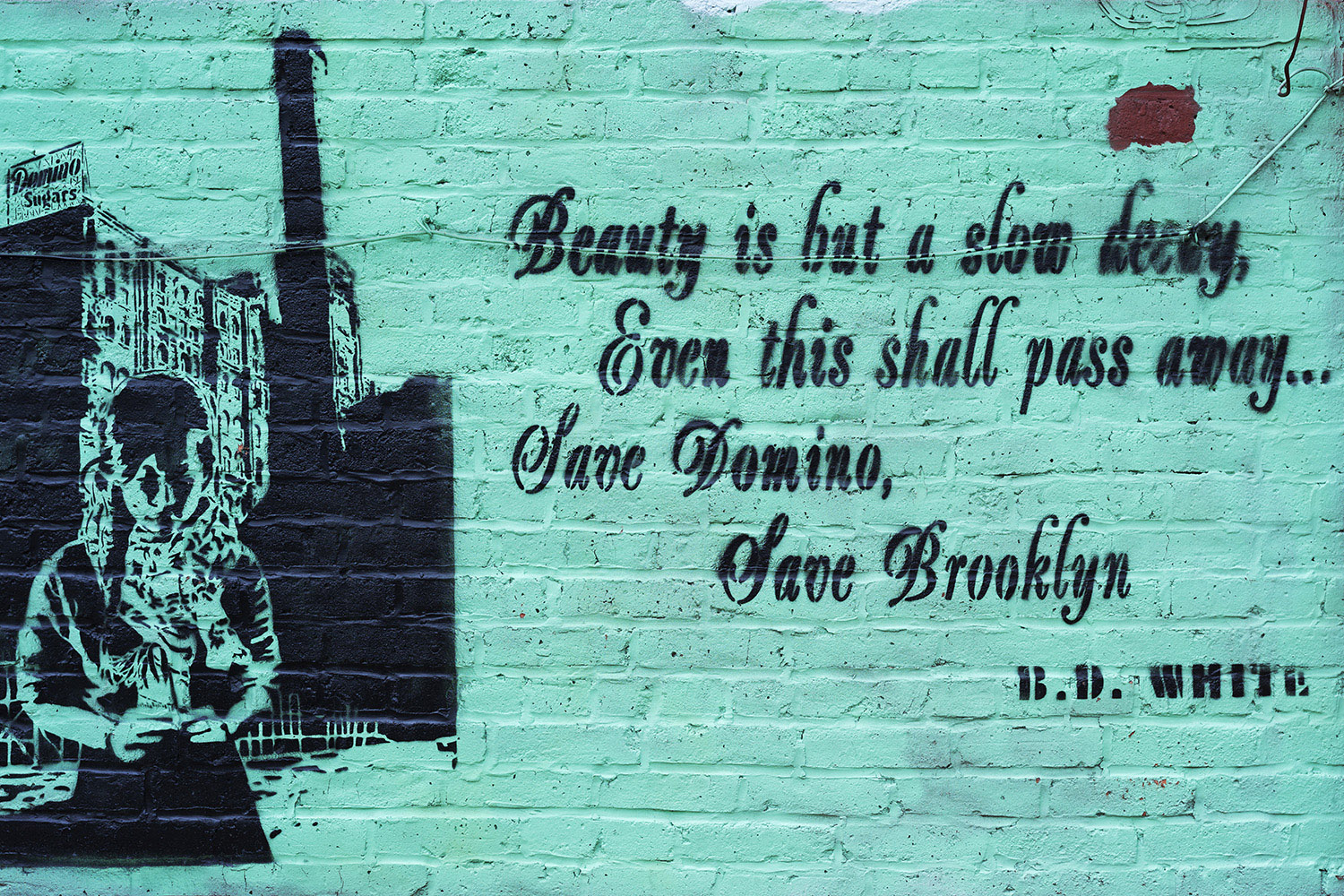 Williamsburg, July 2014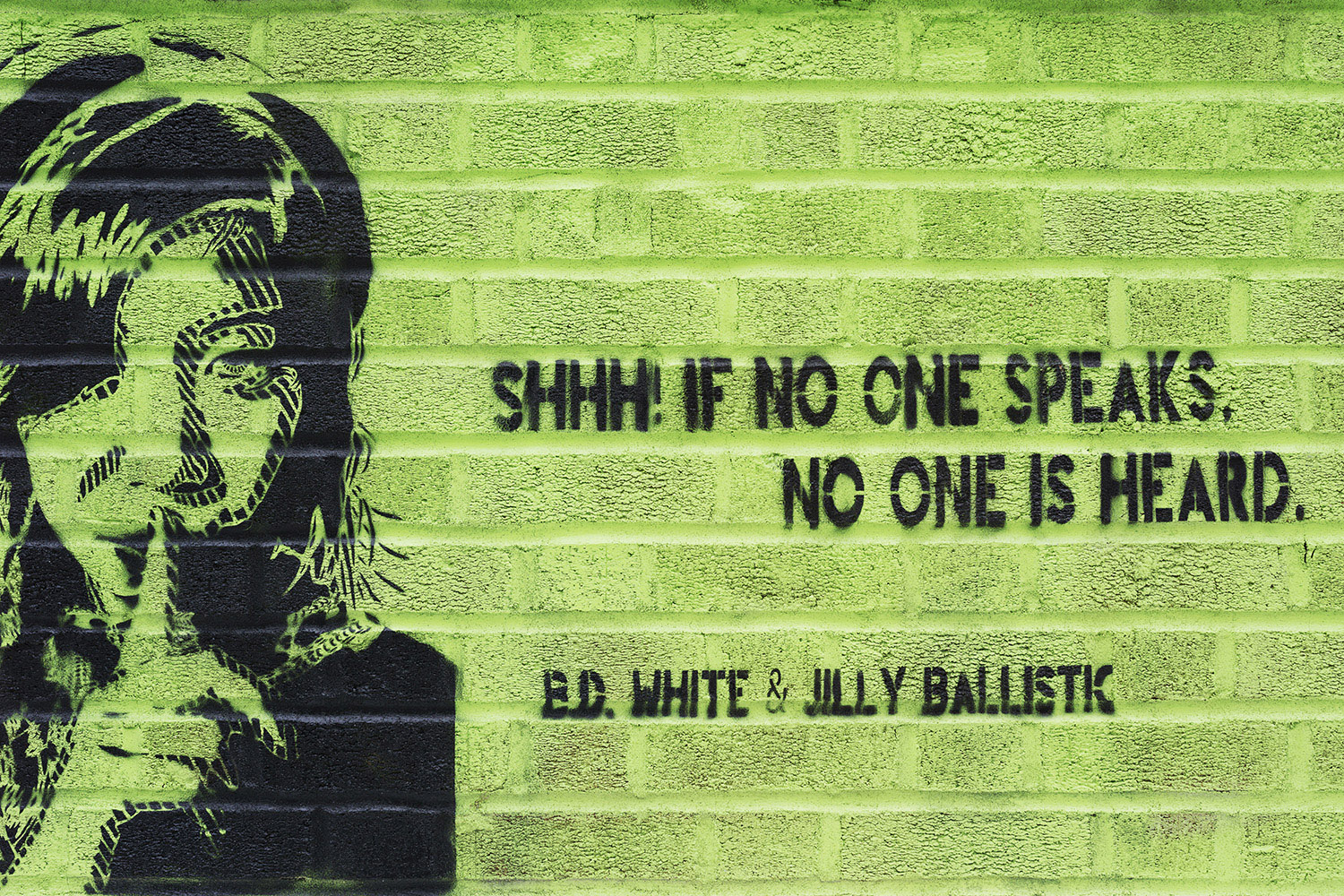 Williamsburg, January 2014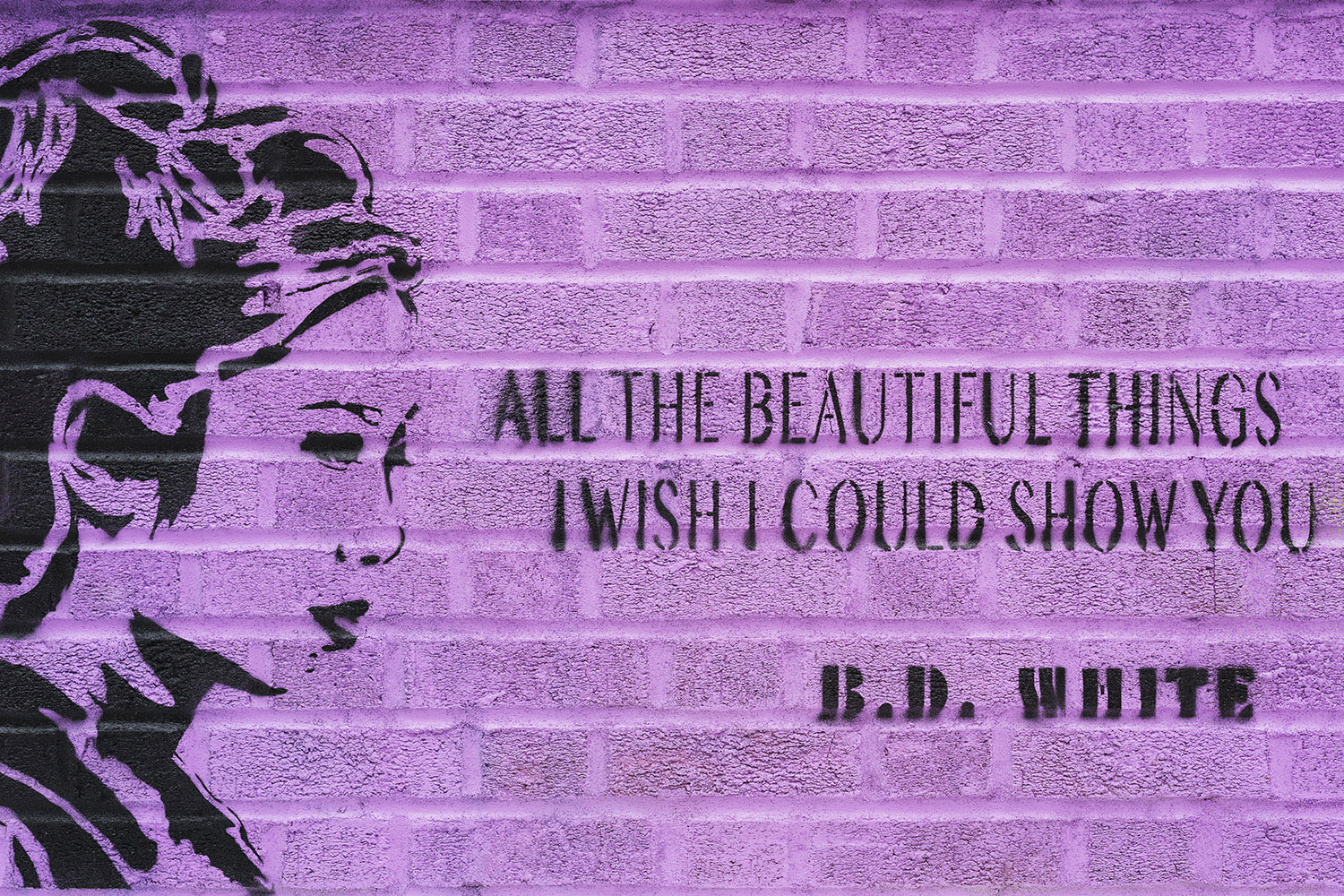 Williamsburg, January 2014
How to recognize B.D. White
B.D. White's works are black-and-white stencils on colorful spray-painted backgrounds. Always at street level, his art is commonplace on the bases of streetlights in Williamsburg and the Lower East Side.
Want to know more on B.D. White
Dain
A Brooklyn native, Dain started developing his signature street-art technique – wheatpasting – around 2007. Today, he combines wheatpasting, silkscreening, spray paint, collage, and acrylic paint to create his signature pieces: black-and-white portraits of women with painted accents.
Recently, Dain has also been creating collages on wood, which maintain the essence of his street art even while showing in galleries
| | |
| --- | --- |
| | |
| Bushwick, May 2016 | Williamsburg, June 2016 |
| | |
| --- | --- |
| | |
| Bushwick, June 2014 | Dumbo, September 2016 |
How to recognize Dain
Dain's portrait's are based on black-and-white Hollywood glam-like photos from the 40s and 50s, on which he spray paints in vibrant colors. A circle of paint, dripping at the bottom, often appears around one eye.
Want to know more on Dain?
Dain doesn't have an official website or social media presence, but you can find him by searching #DAIN. He does, however, maintain a Flickr page where you can follow his work. You can see his collages on wood at galleries, such as Station 16, Folioleaf, and Avant Gallery.
All photos in this article are from Damien Derouene.
These photographs may not be reproduced, distributed, modified or re-posted to other websites without the express written permission of the author.