If you've ever wandered the streets of New York City, it's very likely you've encountered Brazilian street artist Kobra. His works cover the sides of buildings, from brownstones to high-rises, transforming them with bold colors and striking faces—usually with a message.
In 2018, Kobra spent five months in New York painting a series of large, colorful murals under the banner of a project called "Colors of Freedom." We set out to find them so we can show them to you here!

The Artist
Eduardo Kobra, known simply as "KOBRA" in the street art world, is a Brazilian artist born in 1976.
He is best known for large-scale, kaleidoscope portraits of historical figures. Each of his works combines photo-realistic portraits with a mosaic of colorful squares and triangles that make both the mural and the faces themselves particularly striking. His work is typically done on building walls.
Kobra's art typically contains a social theme, such as peace, respect, tolerance and non-violence. The figures he chooses become symbolic of themes.
In 2012, Kobra gained popularity with the huge mural, " The Kiss," located in Manhattan between 10th Avenue and 25th Street and visible from the High Line. This work was based on the photo "V-J Day in Times Square" taken by photographer Alfred Eisenstaedt in 1945.
As of 2019, Kobra has created more than 500 pieces in 15 countries.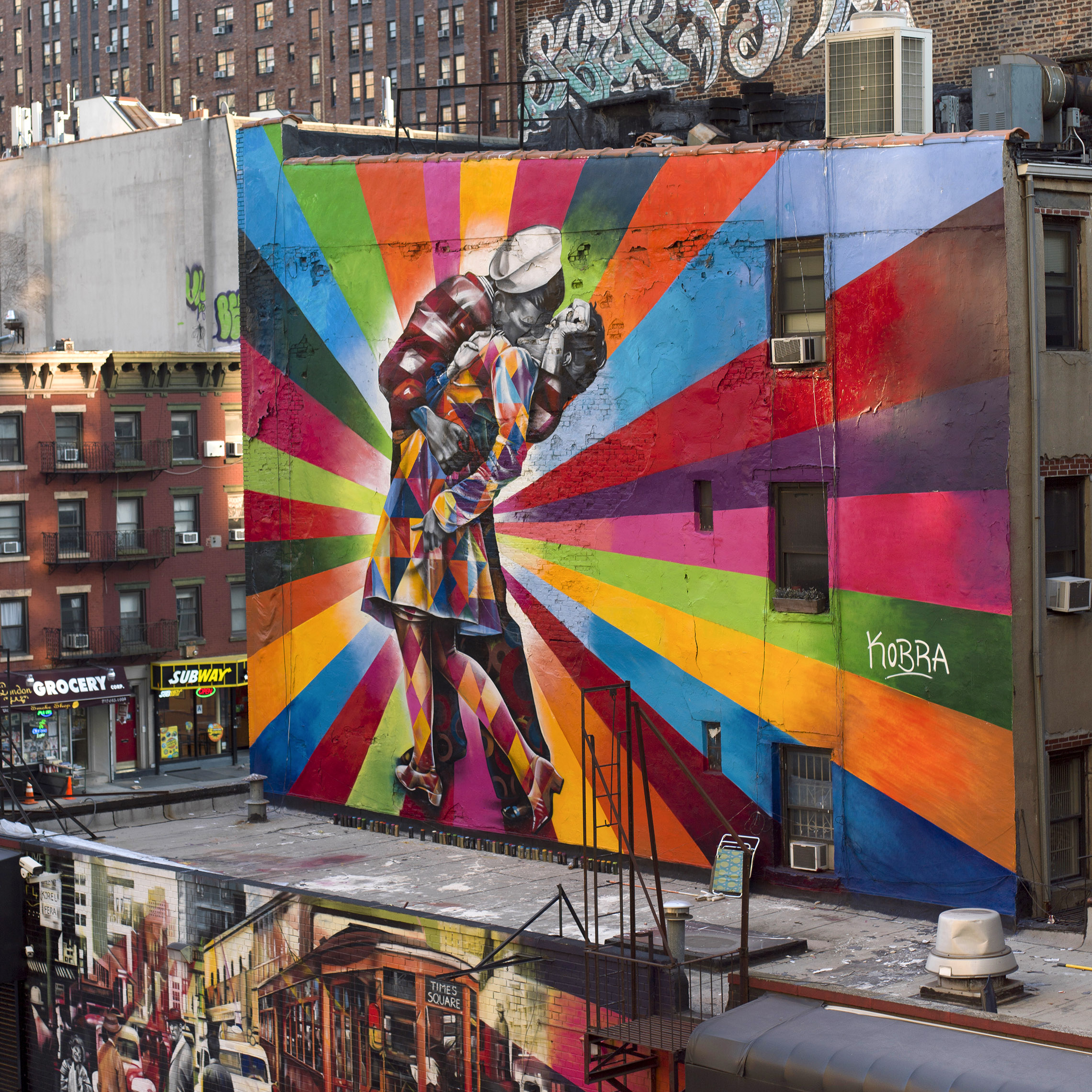 The Kiss, Kobra, NYC 2012
2018 Colors of Freedom
I made in total 18 murals around the city and their goal is an urge for peace for all kinds of social justice, against racism, against violence. It was a period of 5 months, filled with challenges, but I leave with a feeling of accomplishment, having achieved something I have dreamed for, of one day painting around New York, a city that is key to the history of street art, thank you NY.
KOBRA, "Instagram"
KOBRA's 5-month Colors of Freedom project covered much of lower Manhattan and a few sites in Brooklyn. Below is a map of all the pieces. If you're ambitious, you could see them all in one day!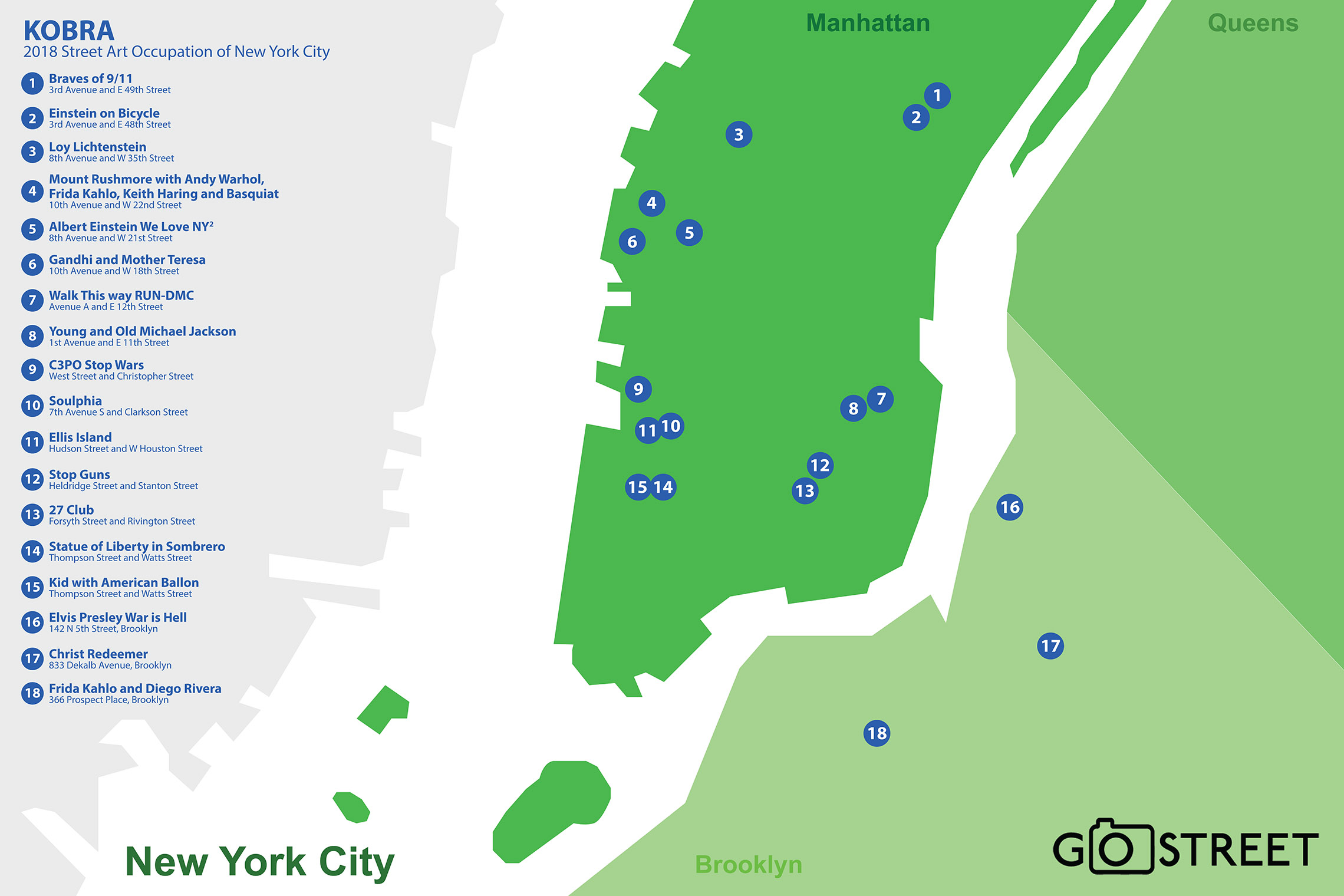 The Art
Most of the pieces are easy to access and view. If you want to take photos, you will need a 28mm or wider lens to capture the large-scale murals. A tilt shift lens is ideal for capturing ones that are very large or high up on the buildings.
Here are some of our favorite pieces.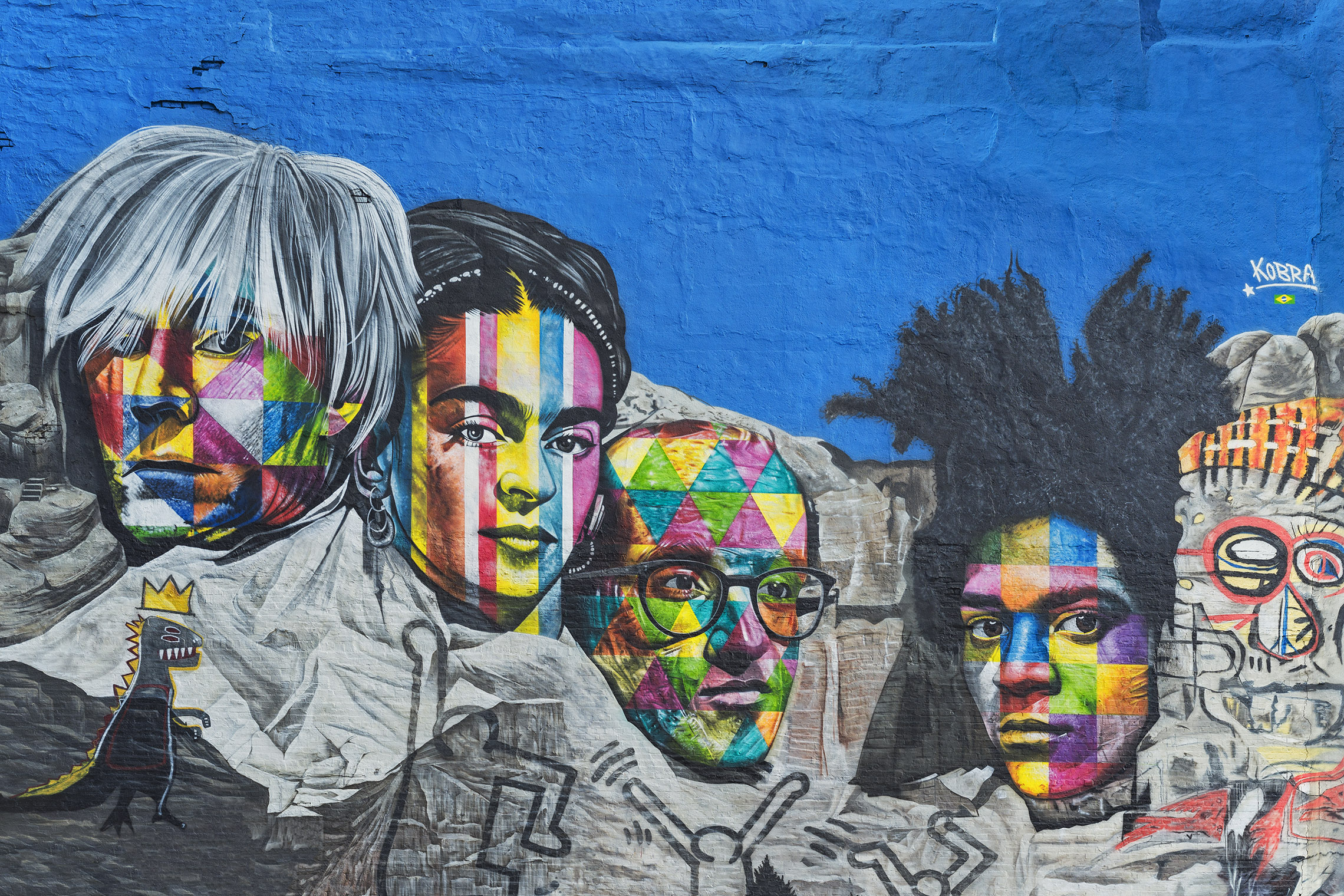 Mount Rushmore with Andy Warhol, Frida Kahlo, Keith Haring and Basquiat
210 10th Avenue, New York

27 Club
46 Rivington Street, New York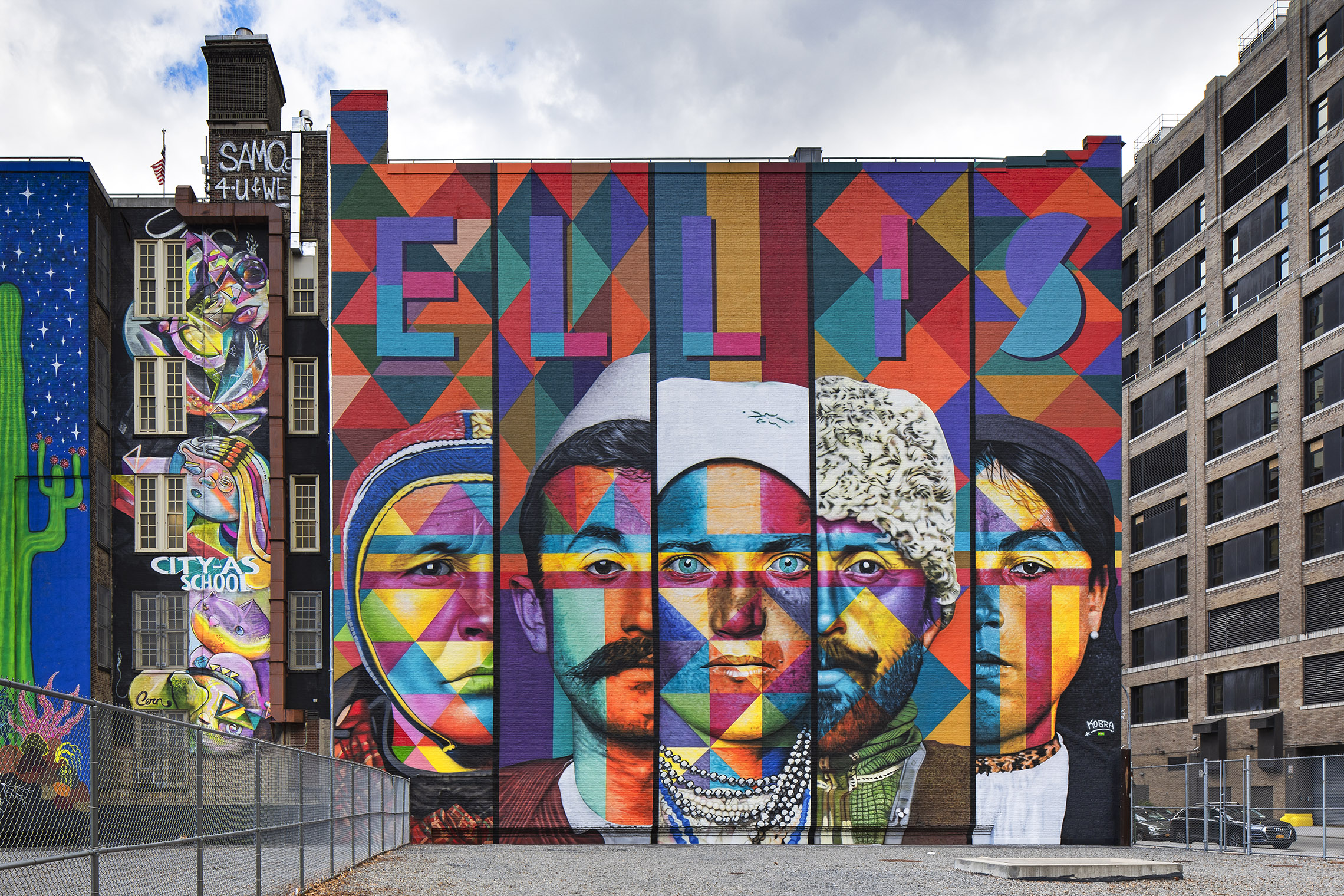 Ellis Island
250 West Houston Street, New York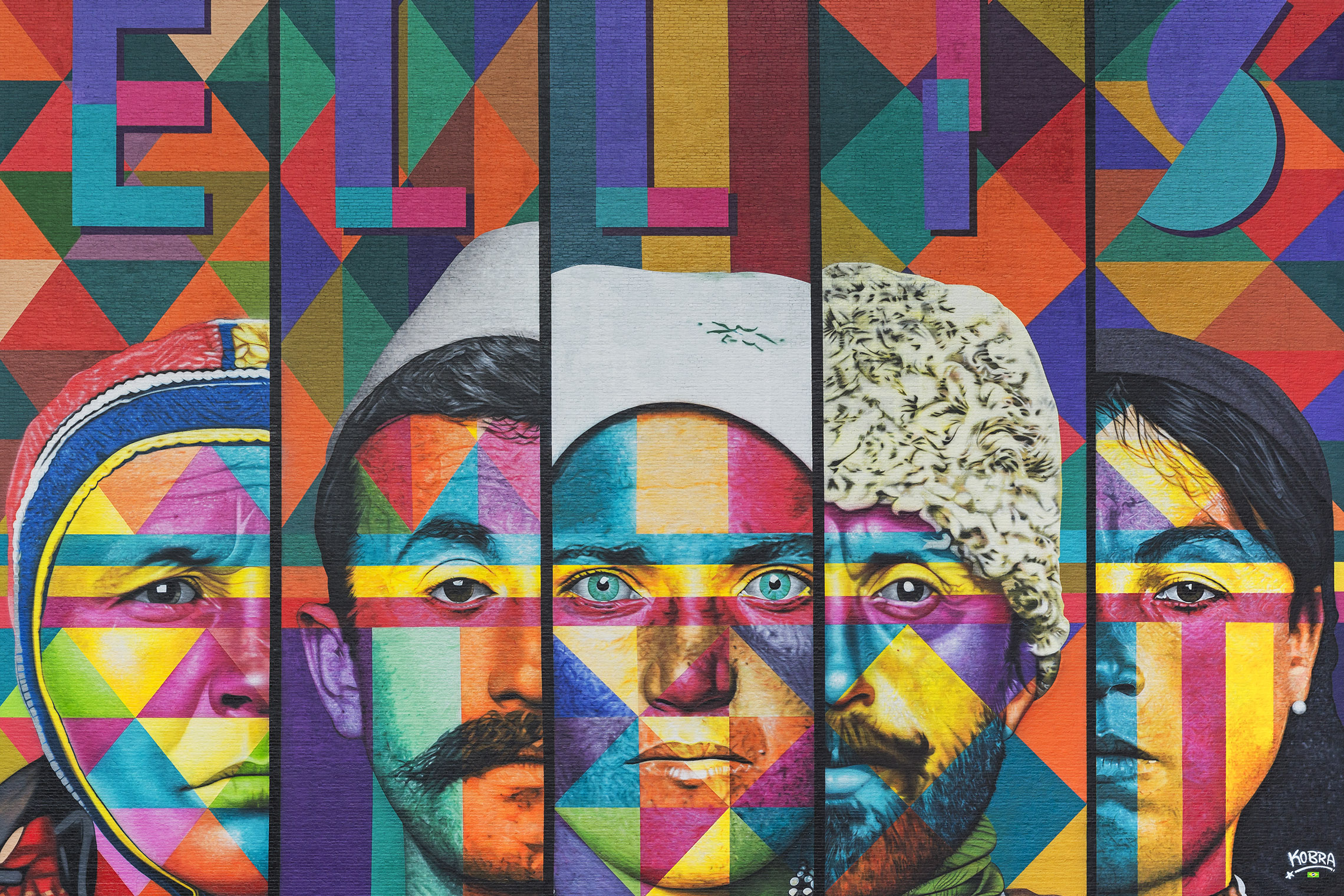 Ellis Island
250 West Houston Street, New York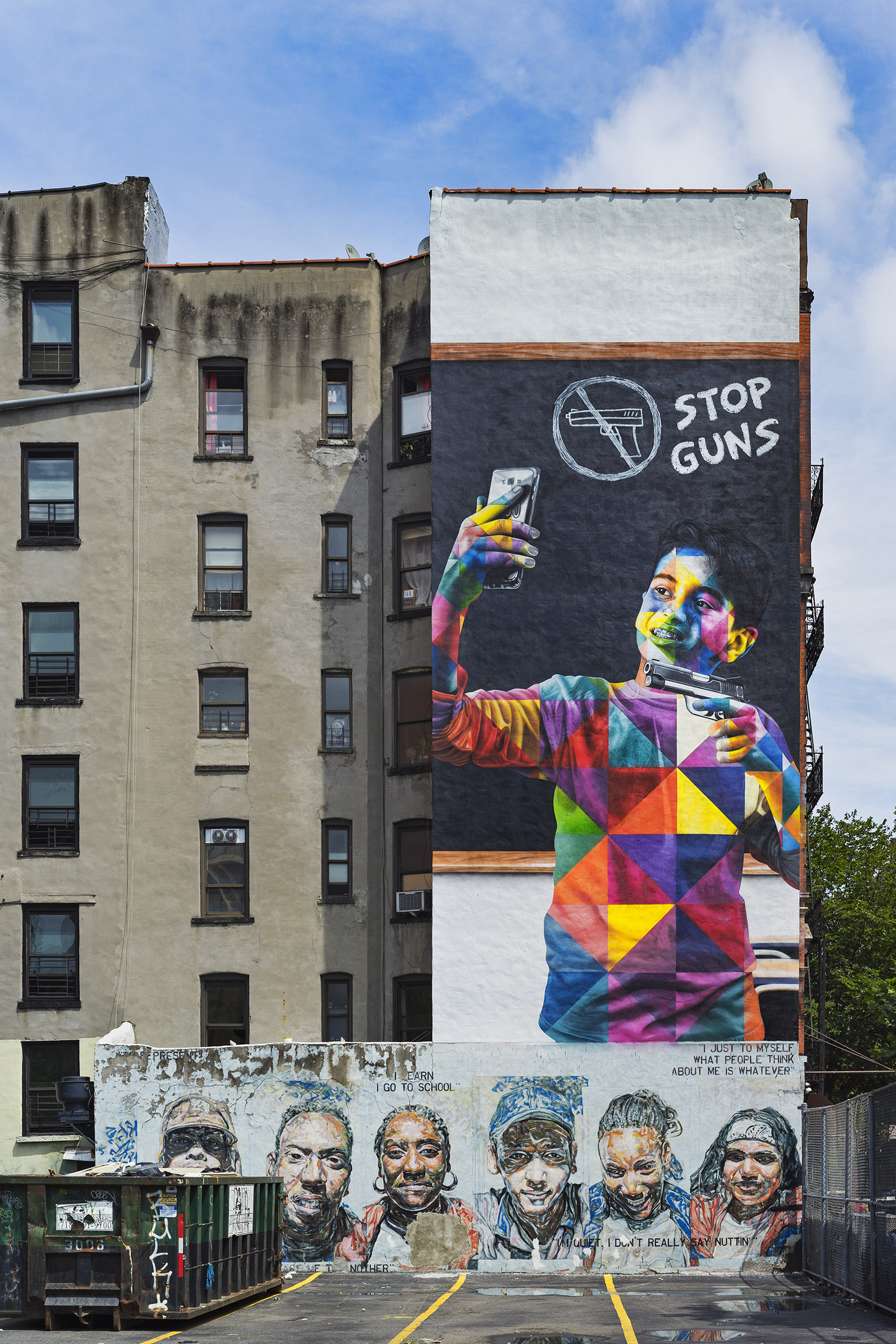 Stop Guns
231 Eldridge Street, New York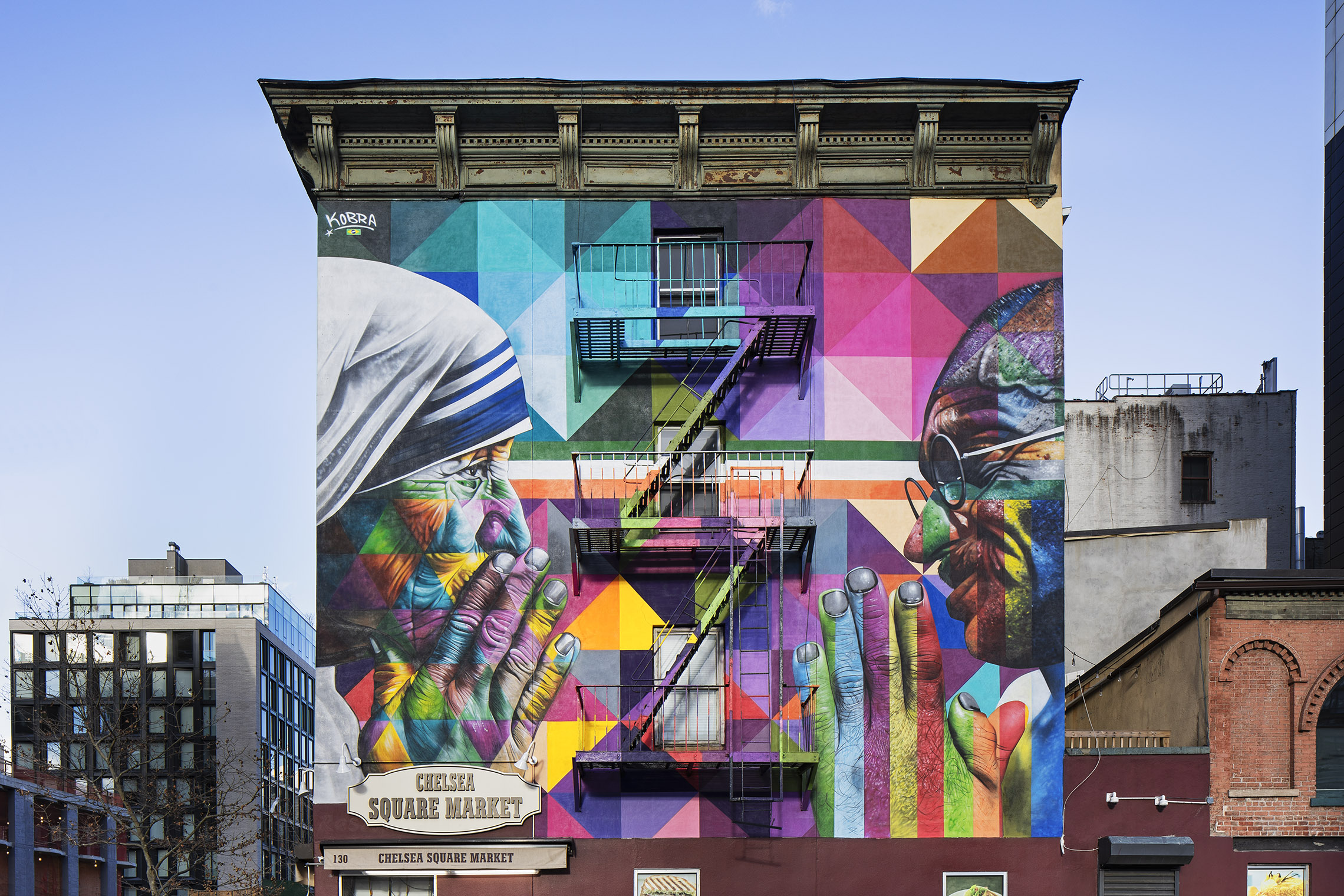 Gandhi and Mother Teresa
130 10th Avenue, New York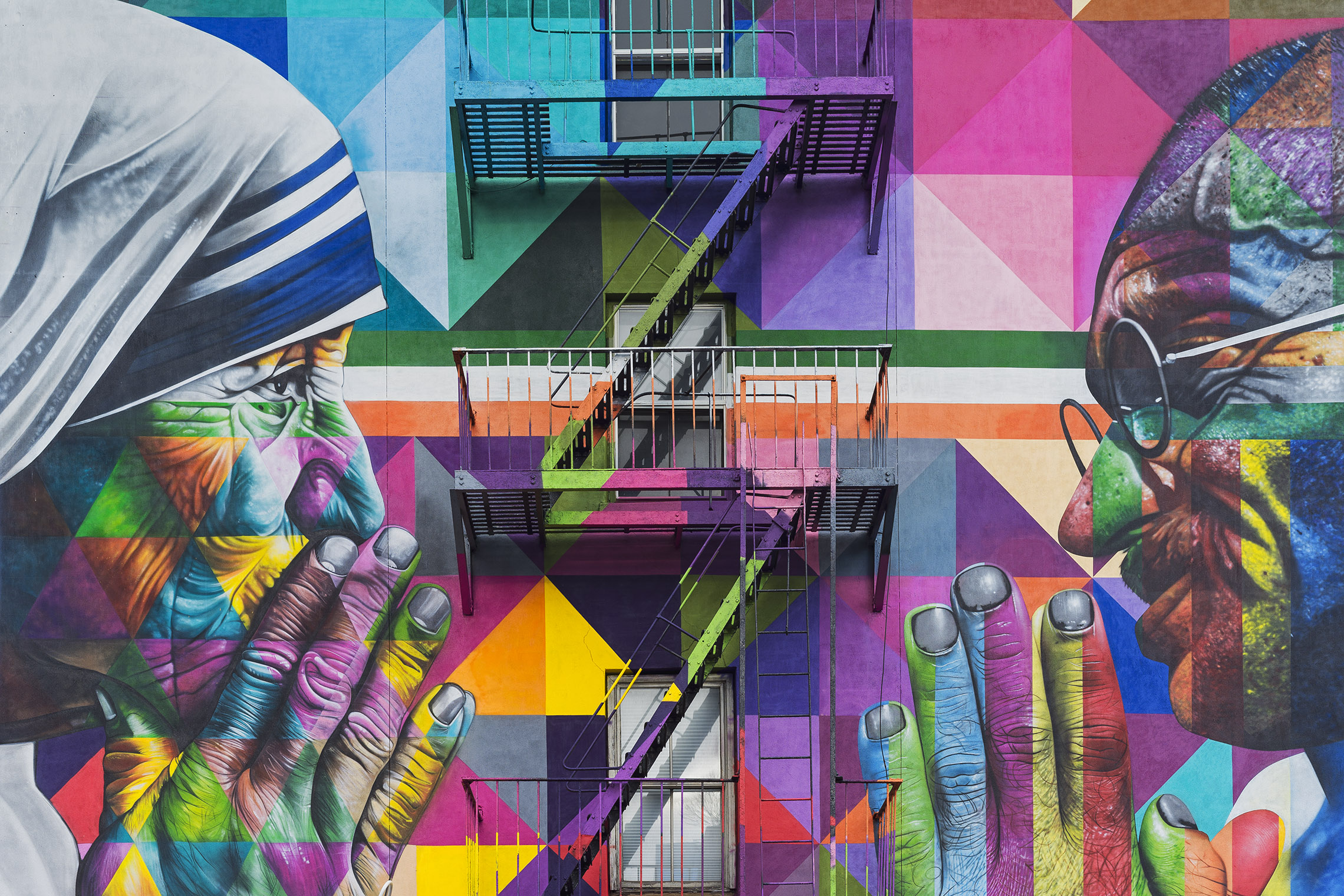 Gandhi and Mother Teresa
130 10th Avenue, New York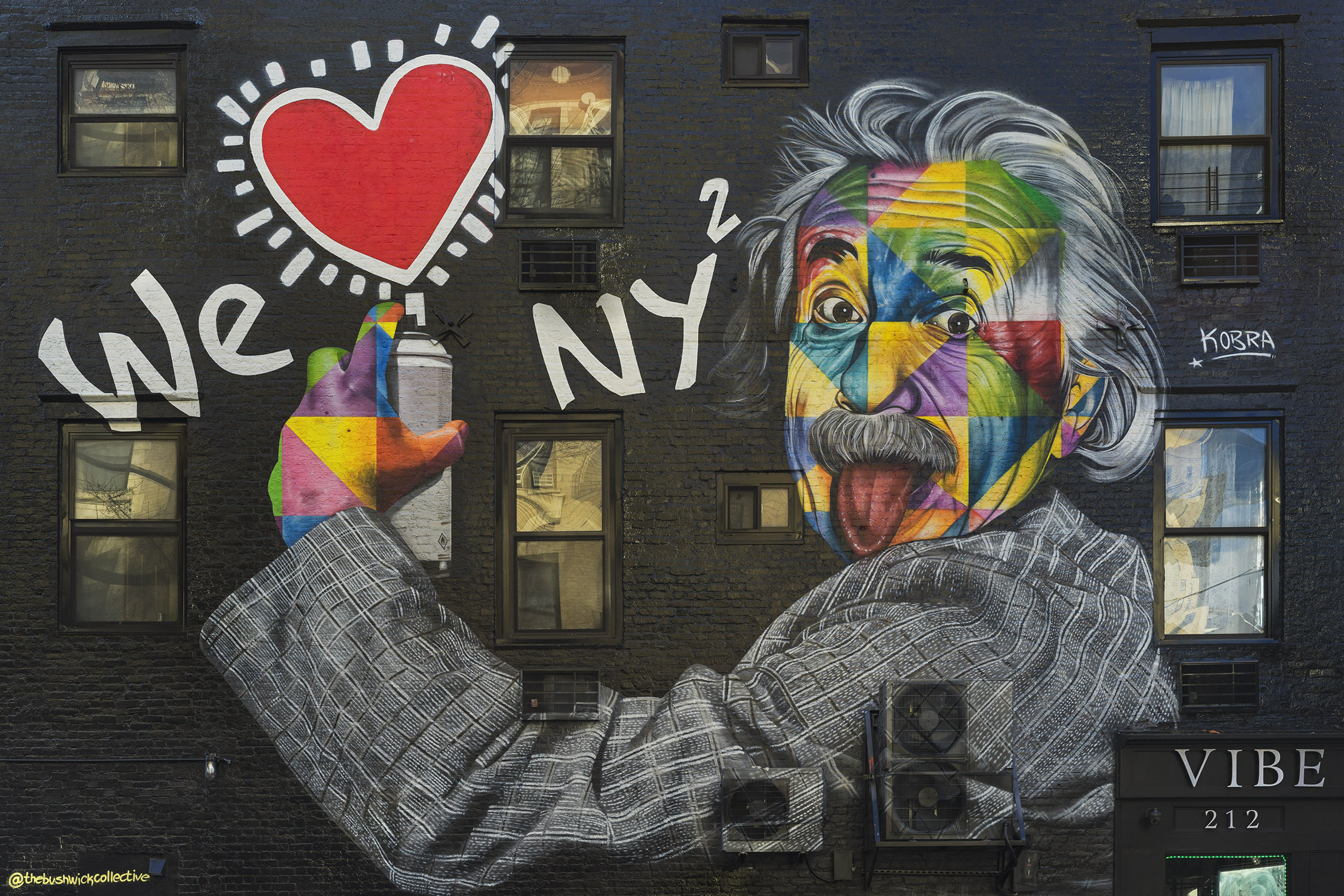 Albert Einstein We Love NY
298-200 West 21st Street, New York
Share your photos
We'd love to hear from you what you think about KOBRA's Color of Freedom. Share your reviews and photos in the comments.
All photos in this article are by Damien Derouene.
These photographs may not be reproduced, distributed, modified or re-posted to other websites without the express written permission of the author.