Since we began An American Story in January 2017, we have collected and sorted more than 30,000 slides taken by amateur photographers in the 1950s to 1980s. As we've shared, the slides we found came in all varieties, but together paint a picture of life in those decades.
Many slides came neatly organized and carefully labeled. Annotations helped us sort, scan, and understand the slides.
Others came to us, well, not organized. We'd open a box and find hundreds of slides piled up, often randomly and without descriptions. We start sorting without any idea what we would find: family slides? Travel photography? A few gems by an unknown talented photographer?
One day, we opened a box like this. Inside were about 4,000 or so slides. At first, we saw the usual family moments, vacation snapshots, holidays, and such. But soon we stumbled across something entirely unique…
Discovering a Gem
In looking through other photographers' slides, you don't immediately know what you're looking at—or what it means. We learned to tune our attention to certain details, and that's how we uncovered this special set of slides.
Red Border Kodachromes
The first thing that caught our attention a handful of "red border" Kodachrome slides.
These slides—named for their distinctive red border—were the first generation of Kodachrome slides and can be as old as from the early 1940s. Photographers who used these slides were early adopters of an (expensive) emerging technology, so they tended to be more savvy and experienced. They also often used high-end cameras, such as Leica rangefinders. As a result, red border Kodachrome slides are associated with very old, high quality photos.
We started looking for these in our box, separating them from the thousands of other slides. In the end, we found about 300. We used a magnifier to take a look at them and realized: these slides are even higher quality than is typical of the time.
Blue, Green and Brown
Next, we noticed colors. As we looked through the red border slides on our light table, three dominant colors jumped out at us: blue sky, green fields, rich brown soil.
It was clear these photos weren't taken in the U.S., but somewhere in Asia.
The Details
The slides were taken by a diligent photographer. On the borders, in light script, he had written the date, aperture, and camera speed. Some slides included additional notes, often very detailed.
We used the photographers labels to organize the slides and then began to scan them. Because the borders contained so much valuable information, we scanned each slide twice: once with just the image and once with the border as well.
1954, South Korea, The Forgotten War
Piecing together the story of the 300 slides, we realized were looking at photos of South Korea taken between January 1954 and January 1955, with one series of photos of Japan in the middle. The photographer had been based in an American military camp during the Korean War.
7th Infantry, The Bayonet Division
Based on the insignia found on the sleeves of some of the individuals photographed, we identified the photographer as a member of the 7th Infantry Division also called the Bayonet Division.
We believe he was a member of the Medical Corps or the U.S. Army Medical Command based on his documentation of a dentist's office of the camp.
| | |
| --- | --- |
| | The 7th Infantry Division's combat service identification badge |
The Slides
It seems this photographer set out to document day-to-day life in the military camp and the surrounding community. The photos range from portraits to landscapes to action shots.
What makes the series unique is not only the quality, but also the format: color photographs of the Korean War are rare, since most photojournalists covering the war were still using black-and-white film almost exclusively.
Below are a few samples of the slides from this collection. As you'll see, thanks to the photographer's notes, each tells a story. All commentary is exactly as written on the slides.
Taken from inside bunker.
Scope is on right
Central Portion of T-Bone
Note Communist bunker on ridge
September 1954
Same shot through lineal scope.
Circle I think was on a communist soldier.
We could see them plainly that day
September 1954
This is my corner
USO Show
Stage is about 5 min from our battery
May 1954
Jets taking off
This happened so fast I missed center
June 1954
Noodles or spaghetti drying
House in rear is made of flattened beer cane
January 1955
Freedom Bridge
Across Imjin river.
Prisoner exchange came over this bridge.
And on right is destroyed.
Other is railroad bridge

Libby Bridge Across Imjin river
Just up from Freedom Bridge.
Named in memory of one of our
sergeant killed in action

Just outside observation post
overlooking old baddy
September 1954
DMZ
September 1954
Our camp from across road
Clinic on left.
January 1954
Retired gentleman with his "stove-pipe" hat.
October 1954
Korean family near our camp.
January 1954
Korean children carrying kindling on "A" frame.
February 1954
Infantry Defense, secondary defense line. Stripes are paths containing barbed wire. Bunker on hill tops. 1/50 – 6.3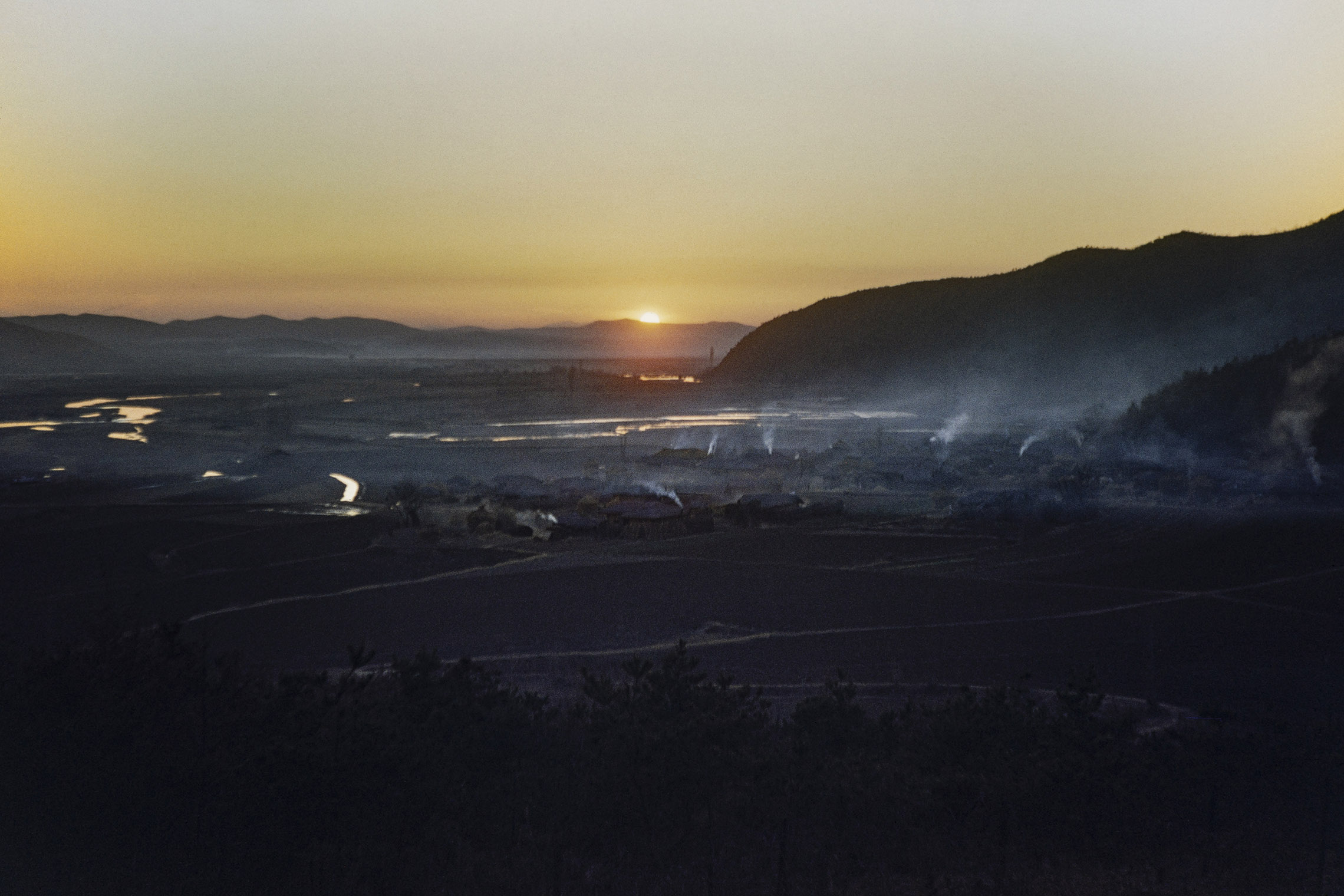 Overlooking valley from our club. December 1954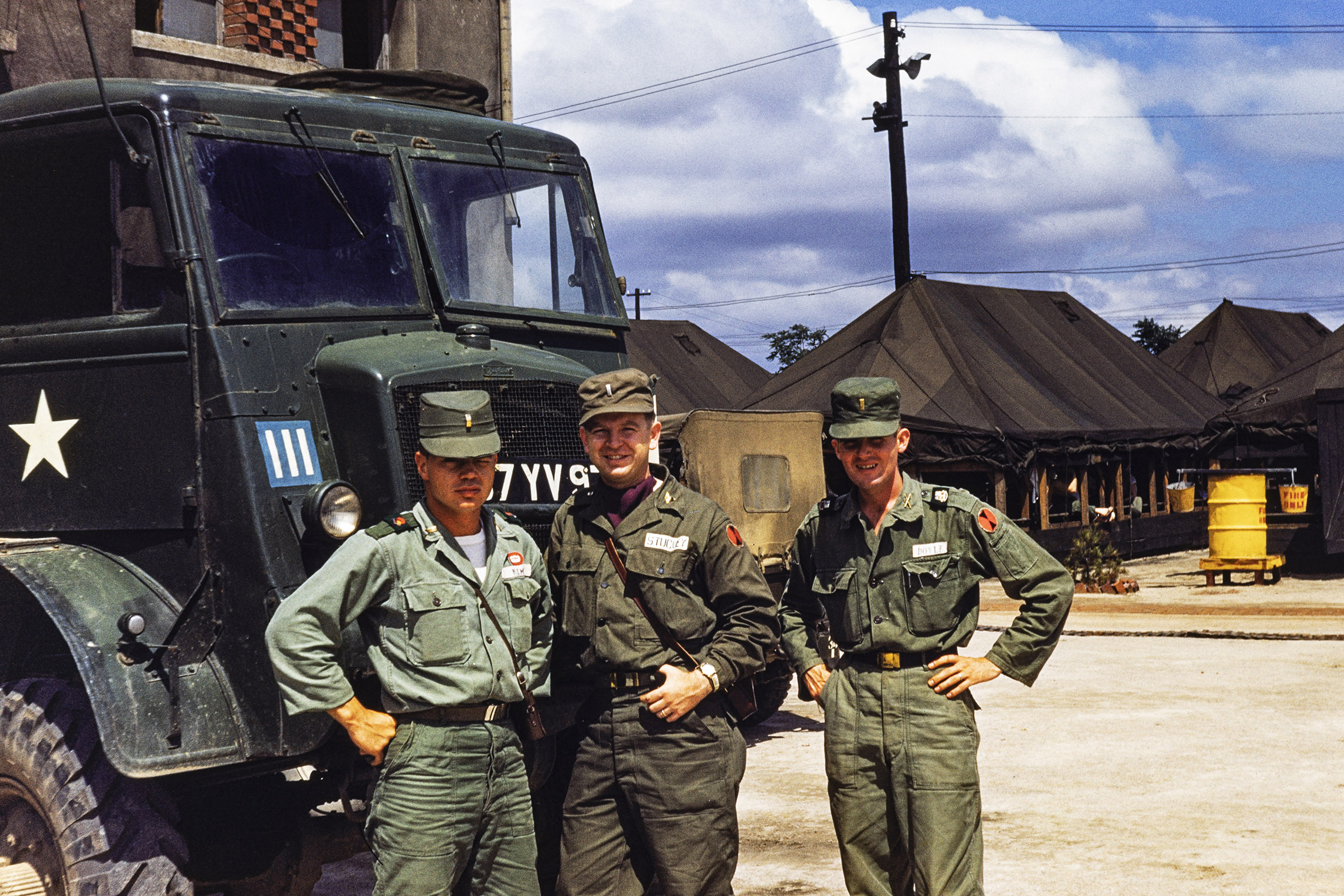 On our way to Tokyo. In Seoul. Lt Kemp, Lt Doyle. (English Truck) July 54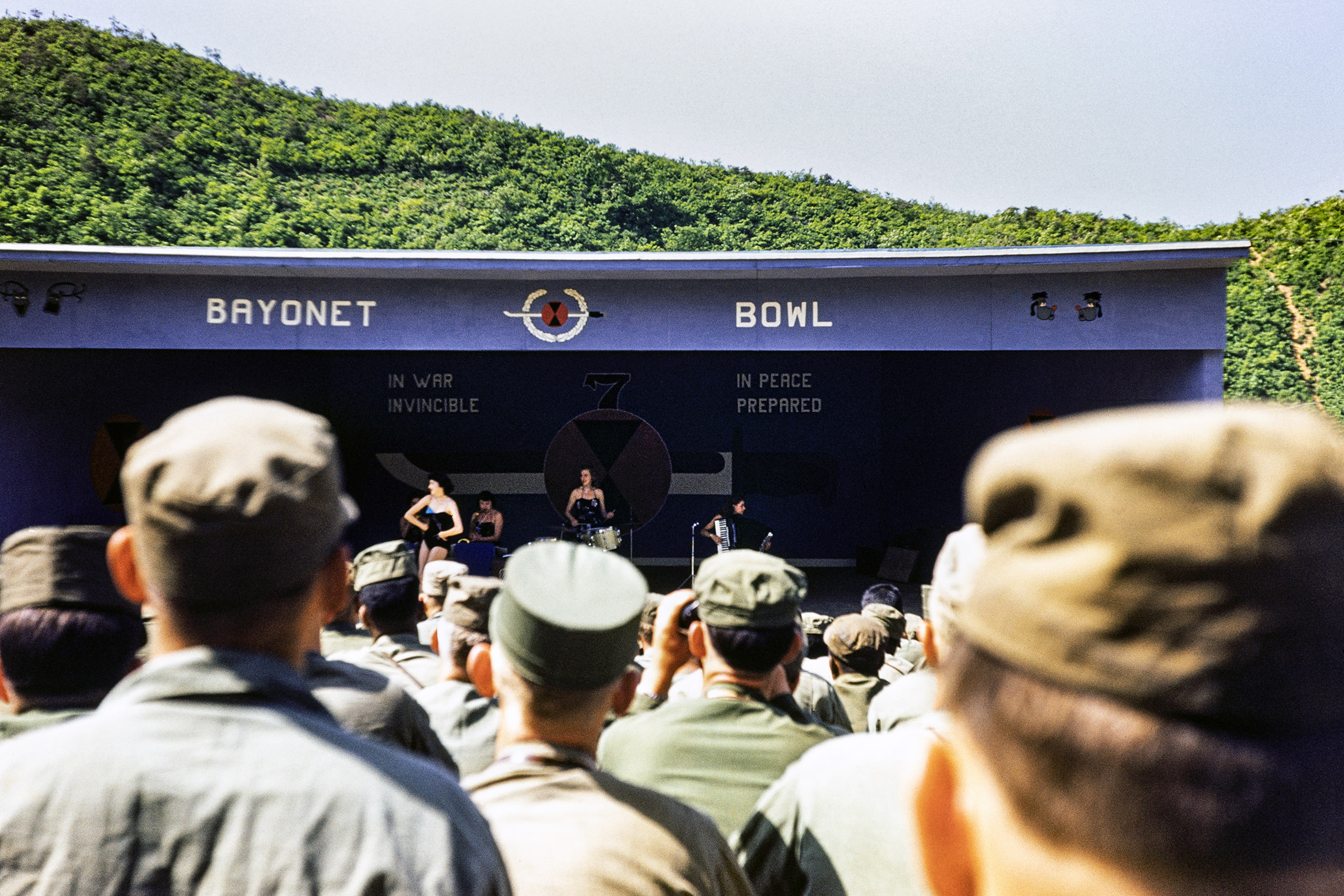 USO Show. Stage is about 5 min from our battery. What do you think of the act Jeanine. May 1954. 1/100 – 5.6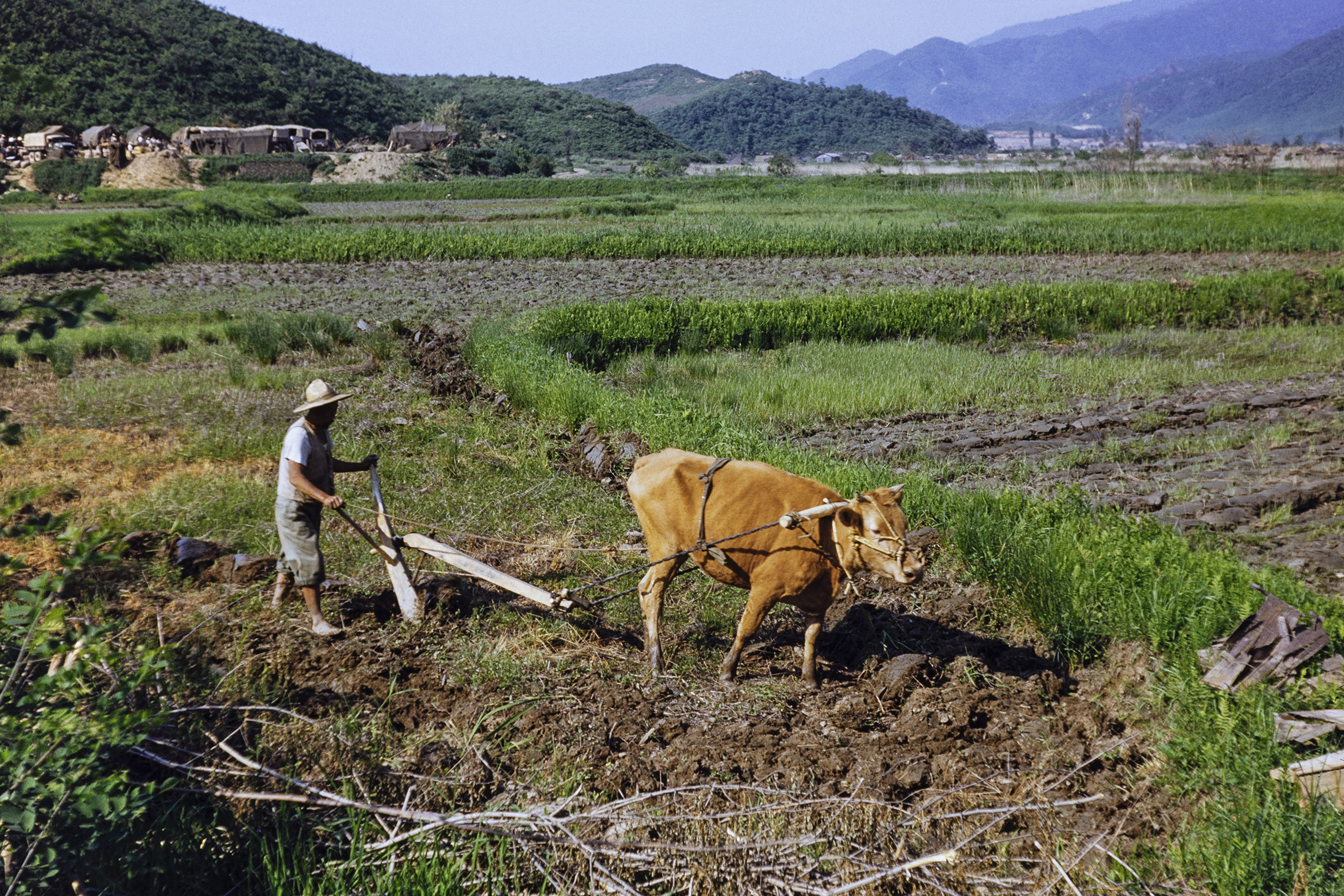 This is the cow we scared. May 1954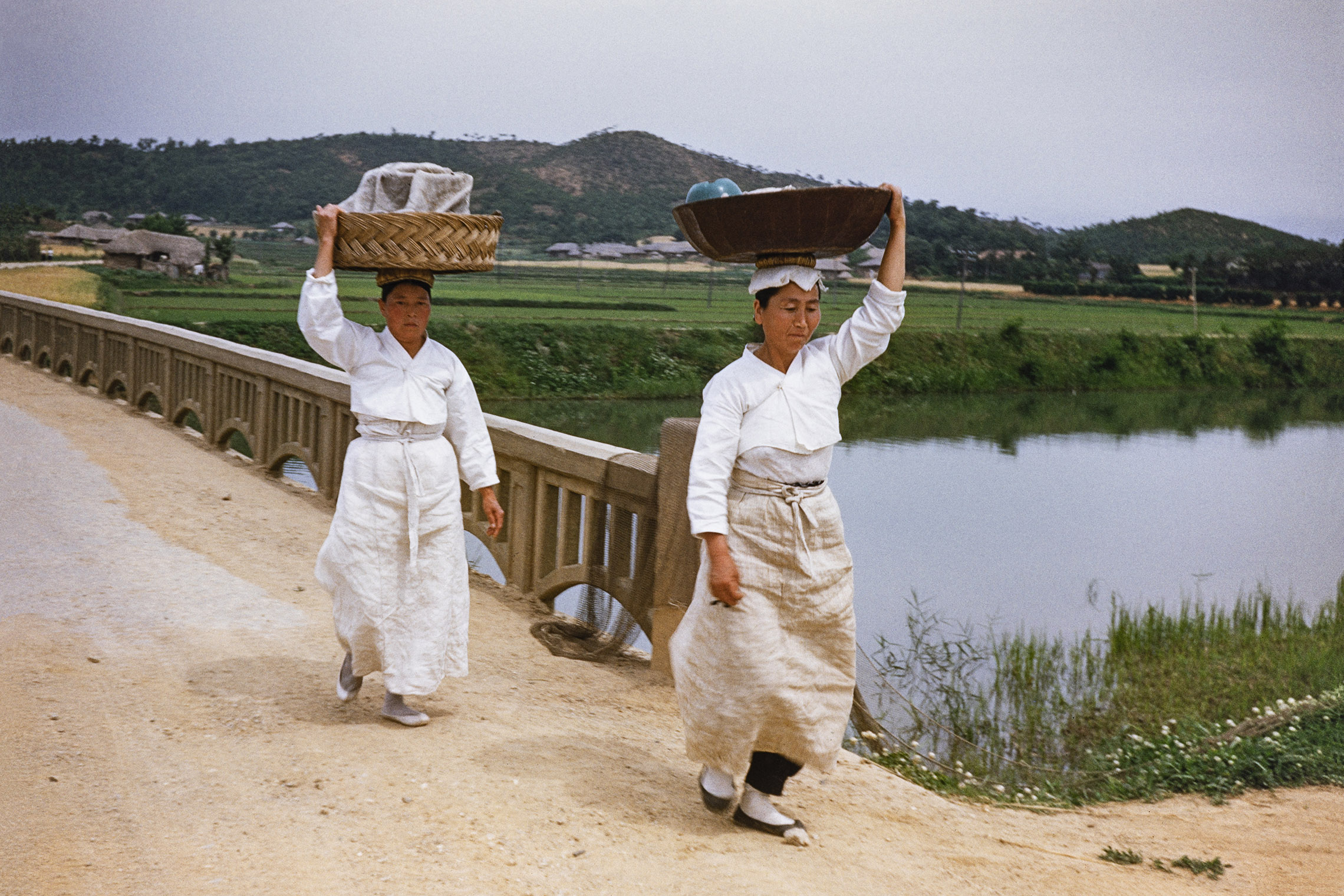 Near Seoul. 13 June 1954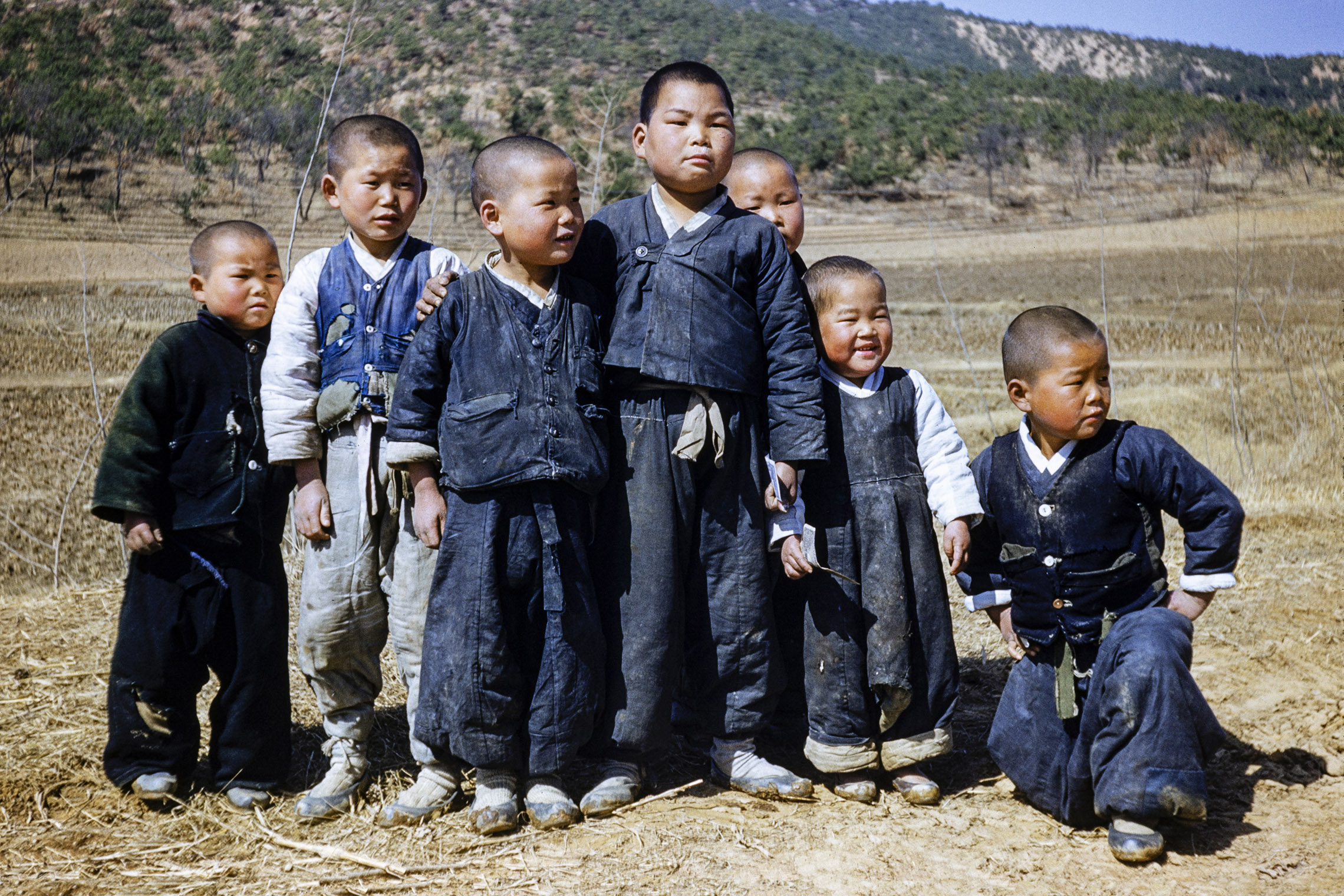 1/150 – 6.3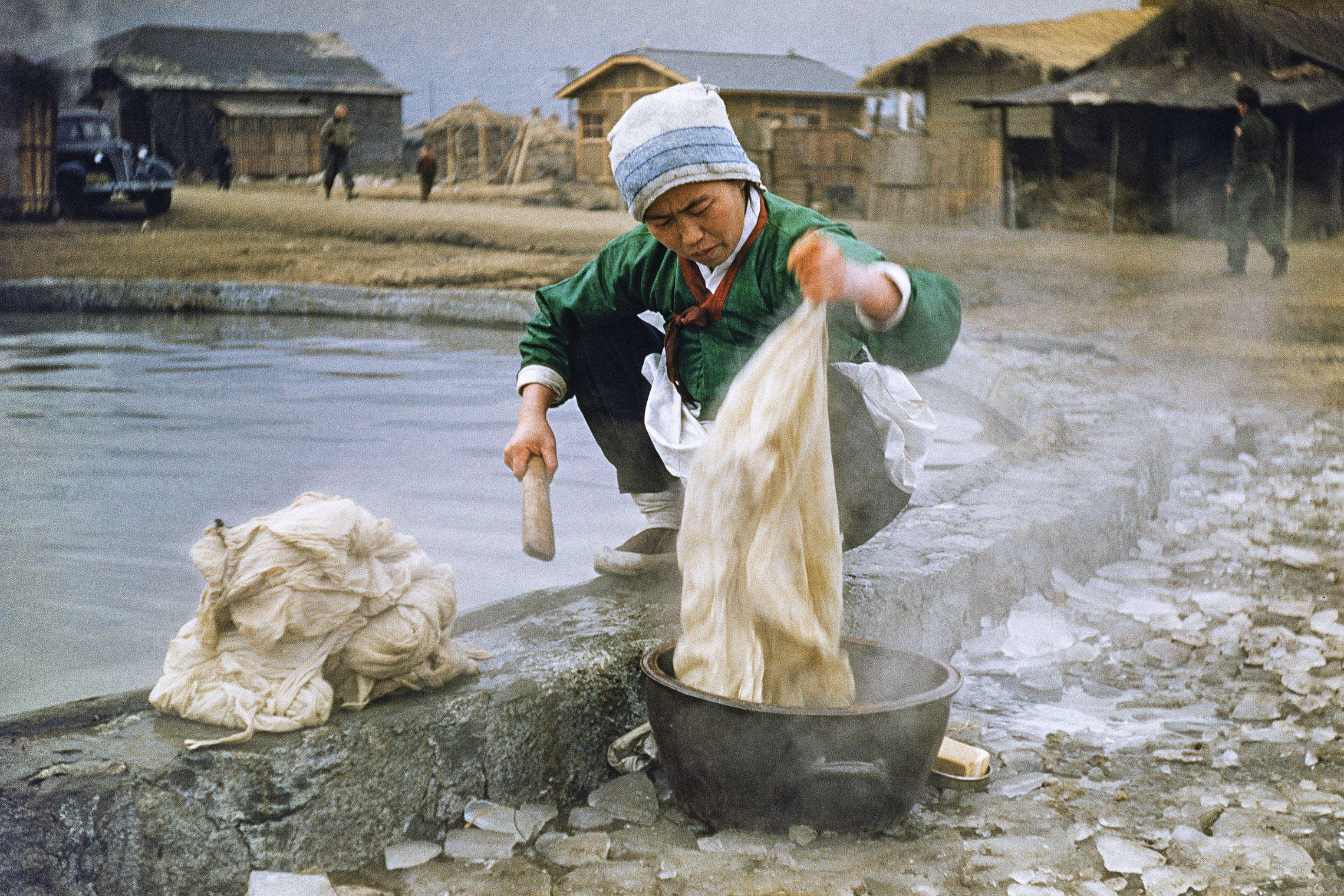 Uijeongbu. Note ice and steaming clothes. December 1954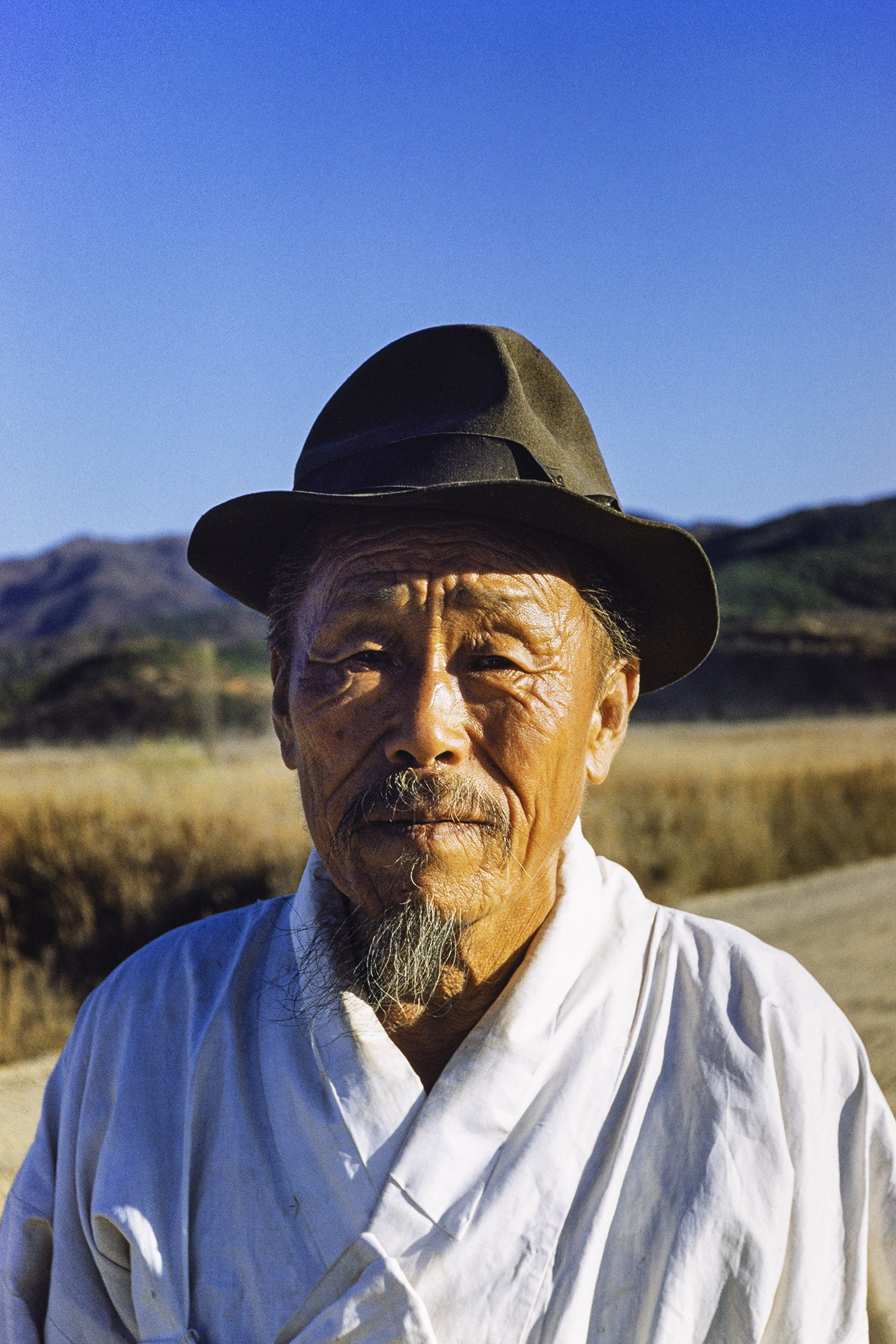 This gent of one in were out walking. They were very cooperative in getting these pictures.
October 54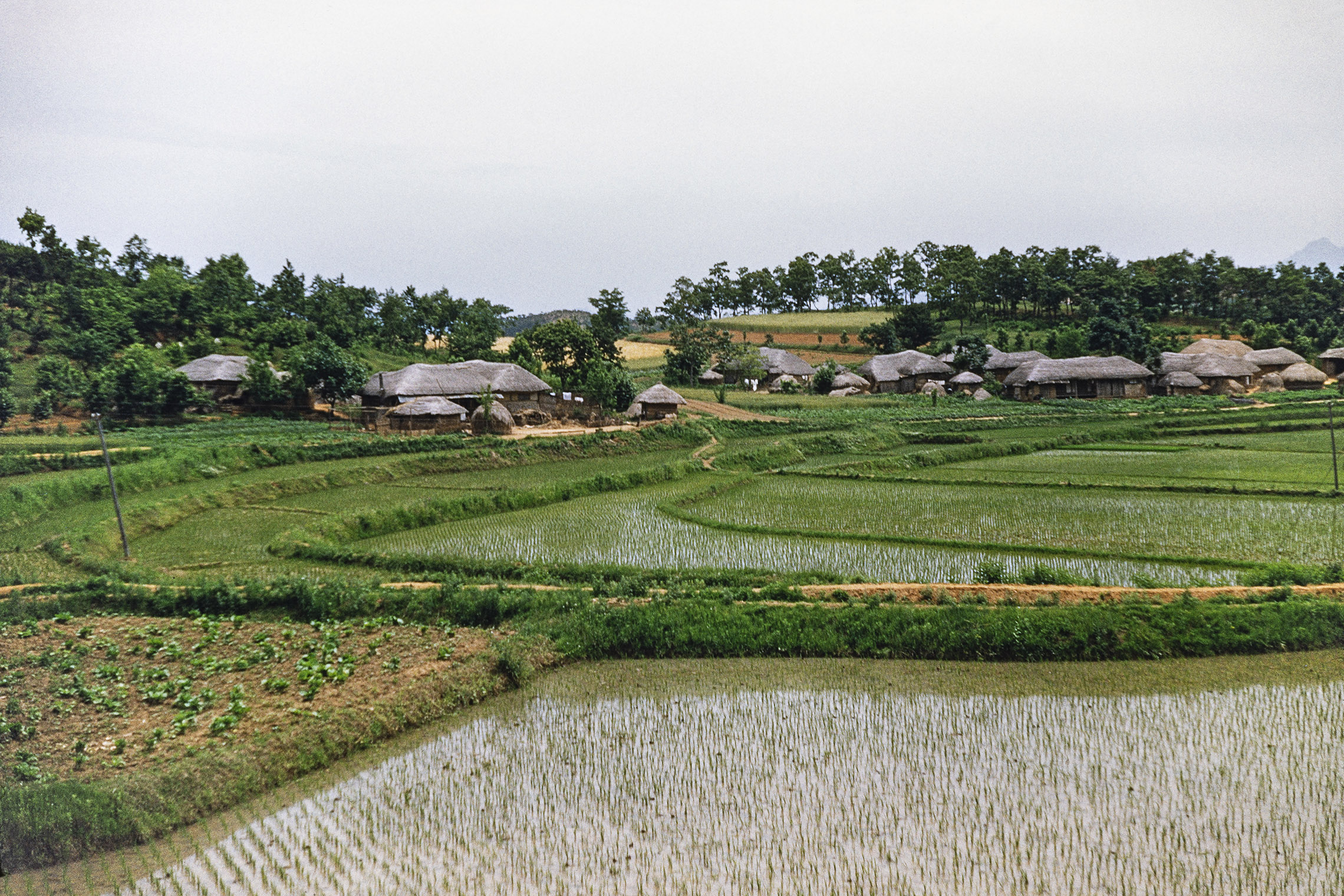 Korean Country Side. 13 June 1954. 1/60 – 8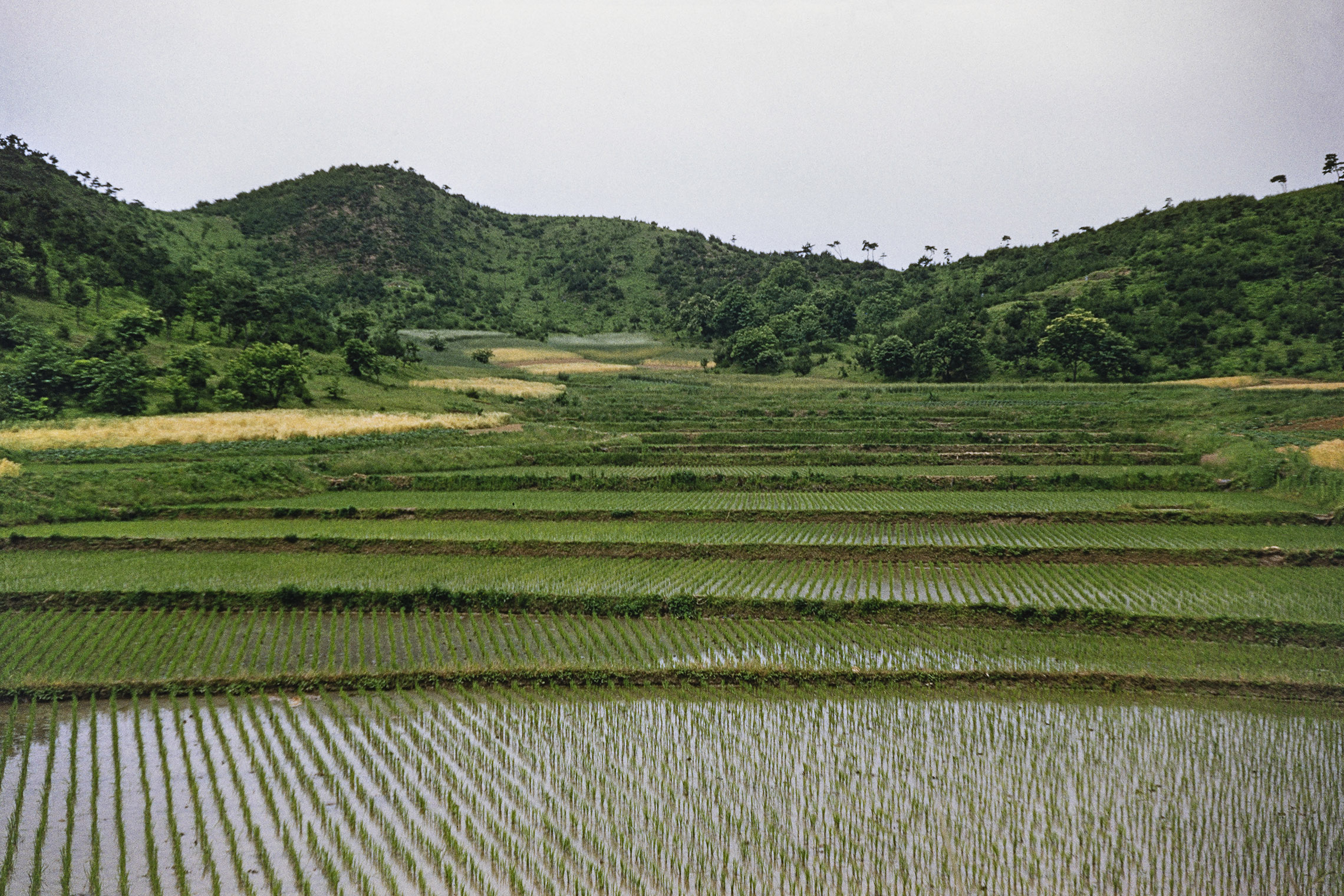 Rice paddies with new planting. 13 June 1954. 1/50 – 8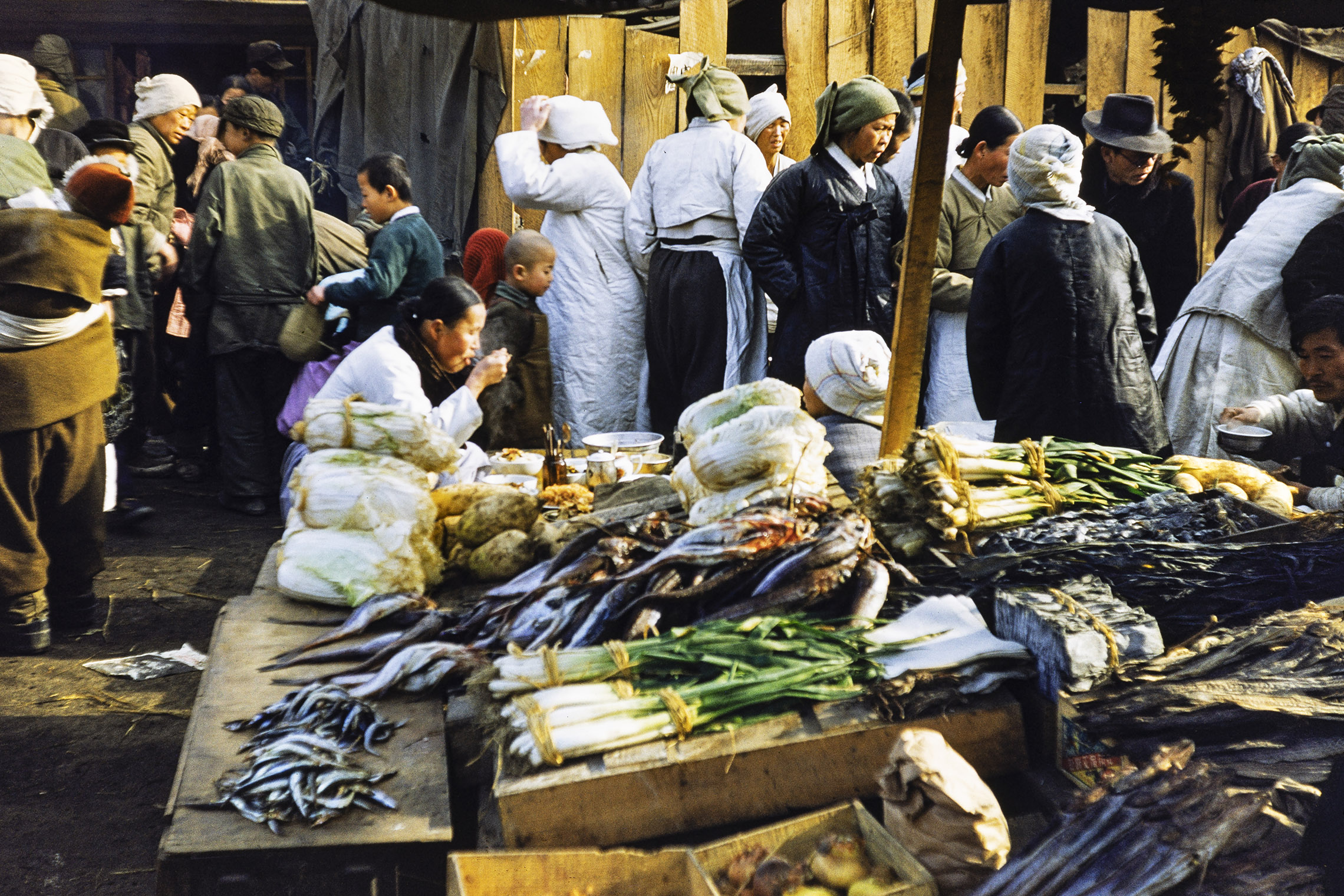 Market scene Uijeongbu. Lady seated is having her lunch. January 1955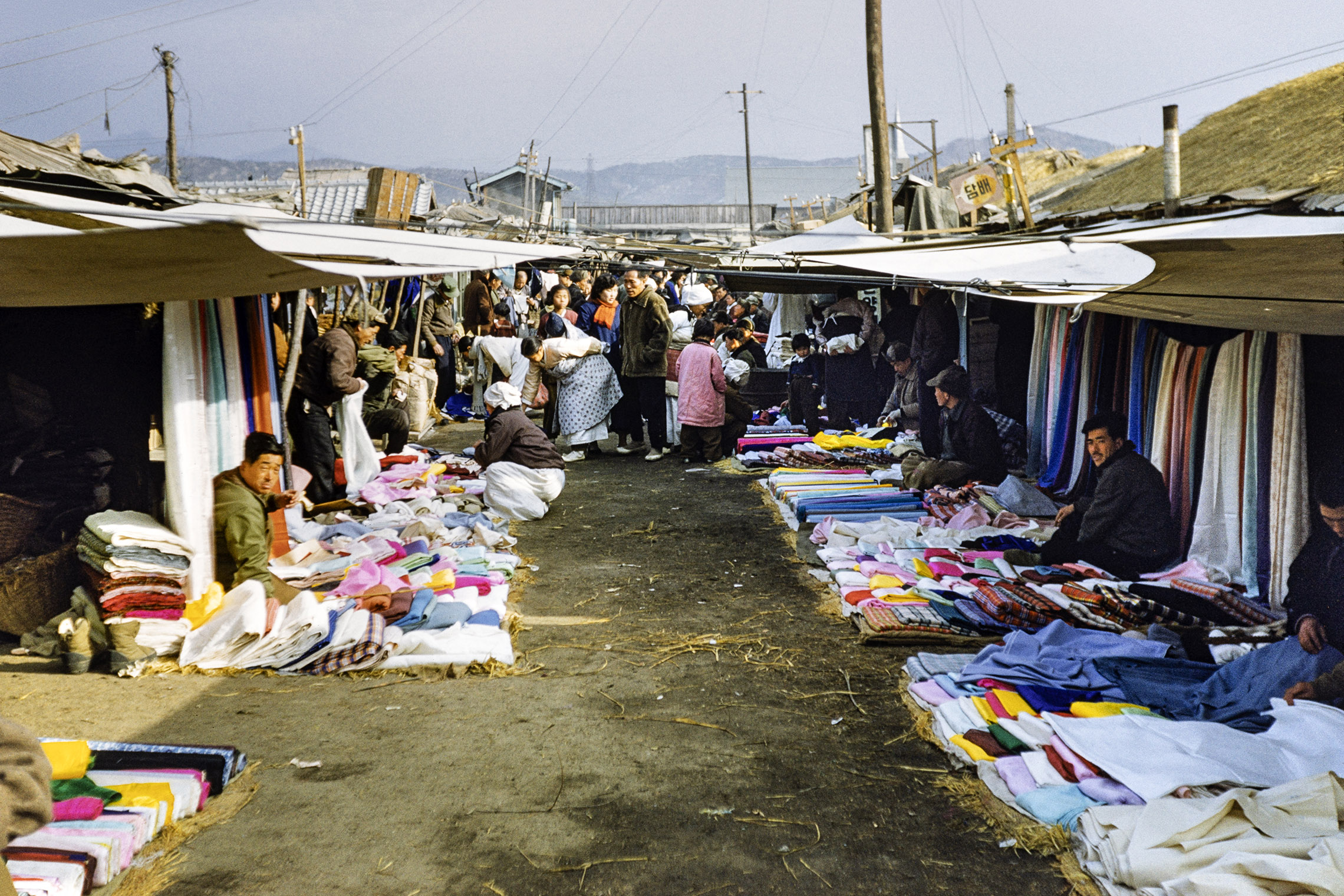 Uijeongbu Market .January 1955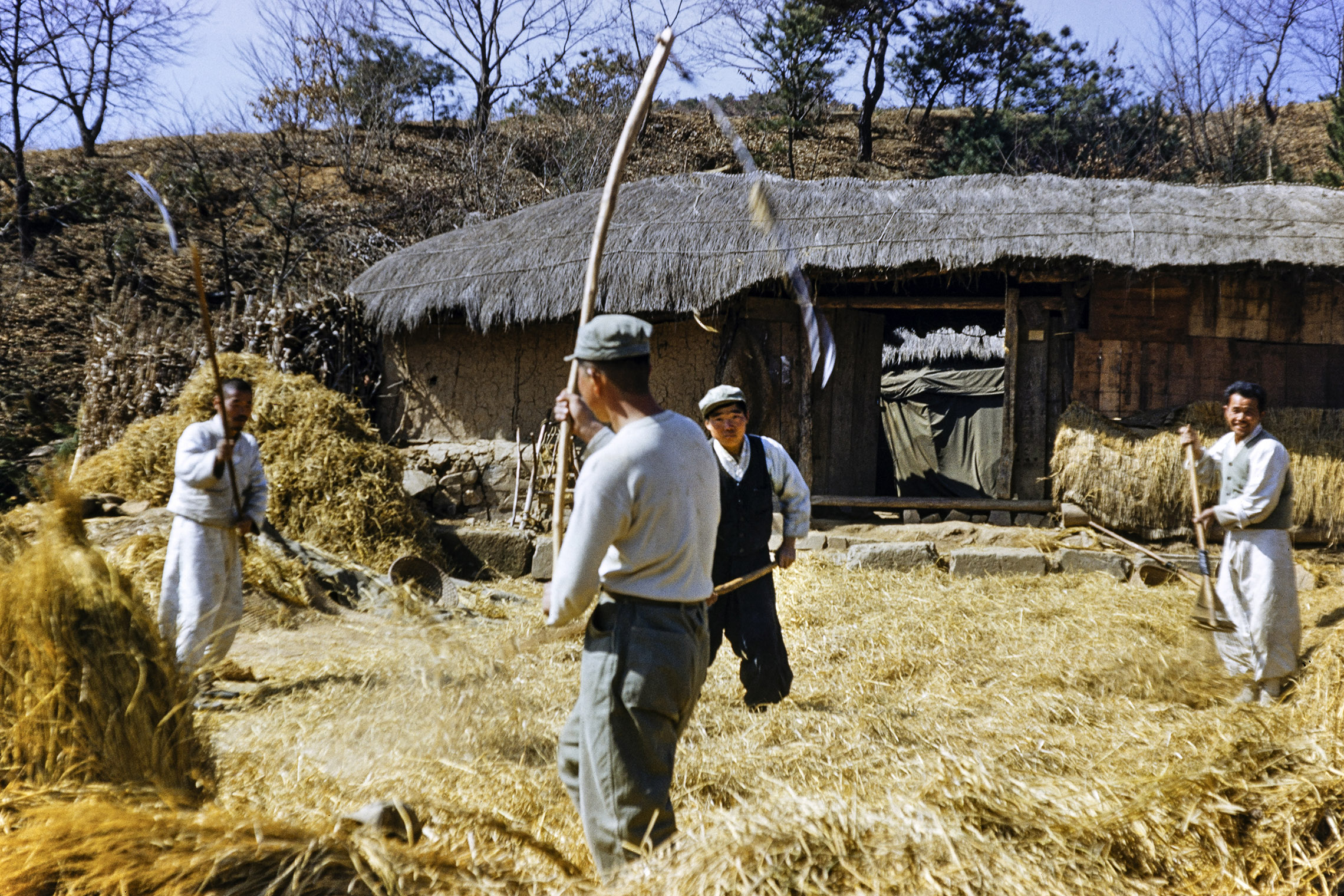 Flailing Rice. 1/50 – 6.3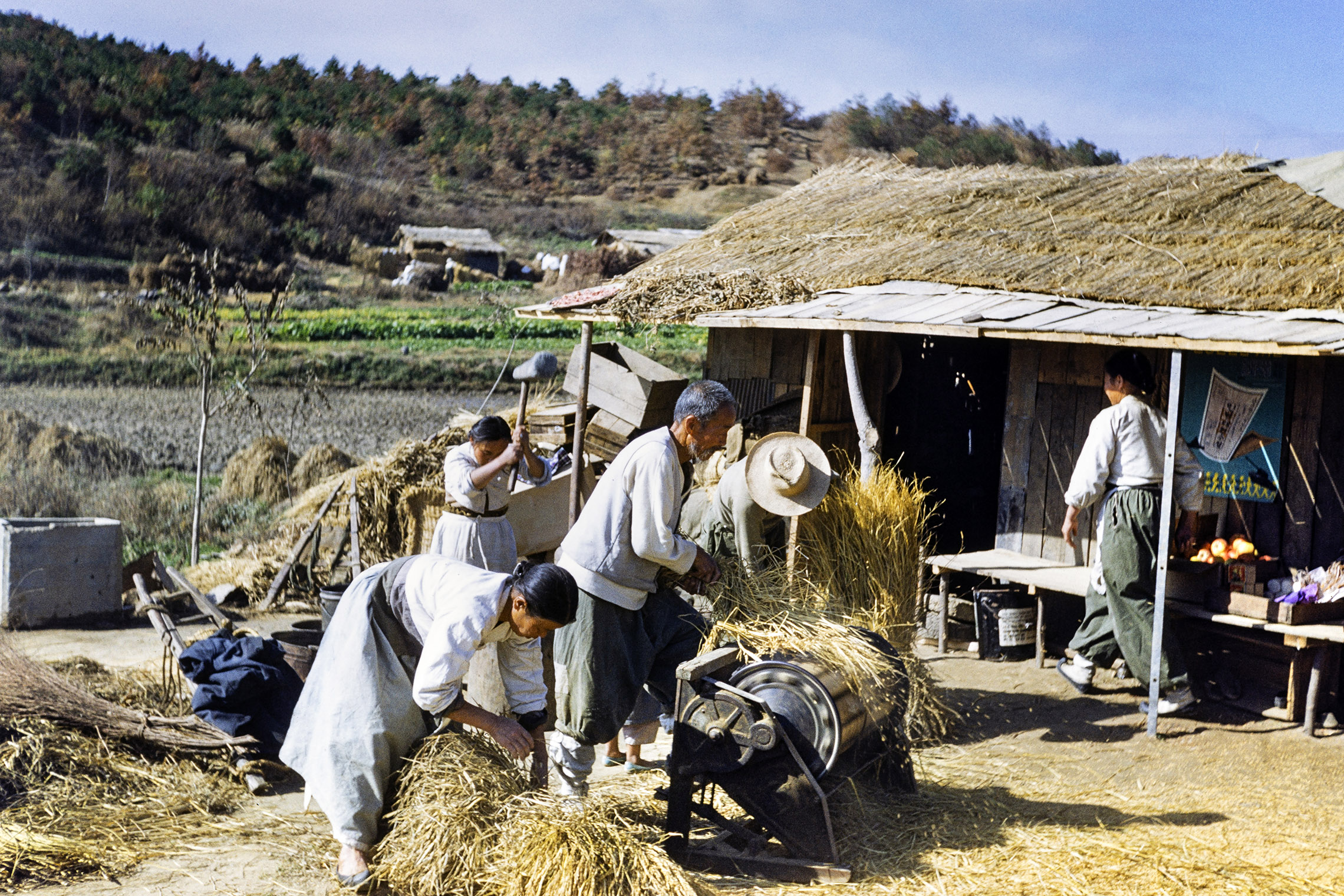 No description provided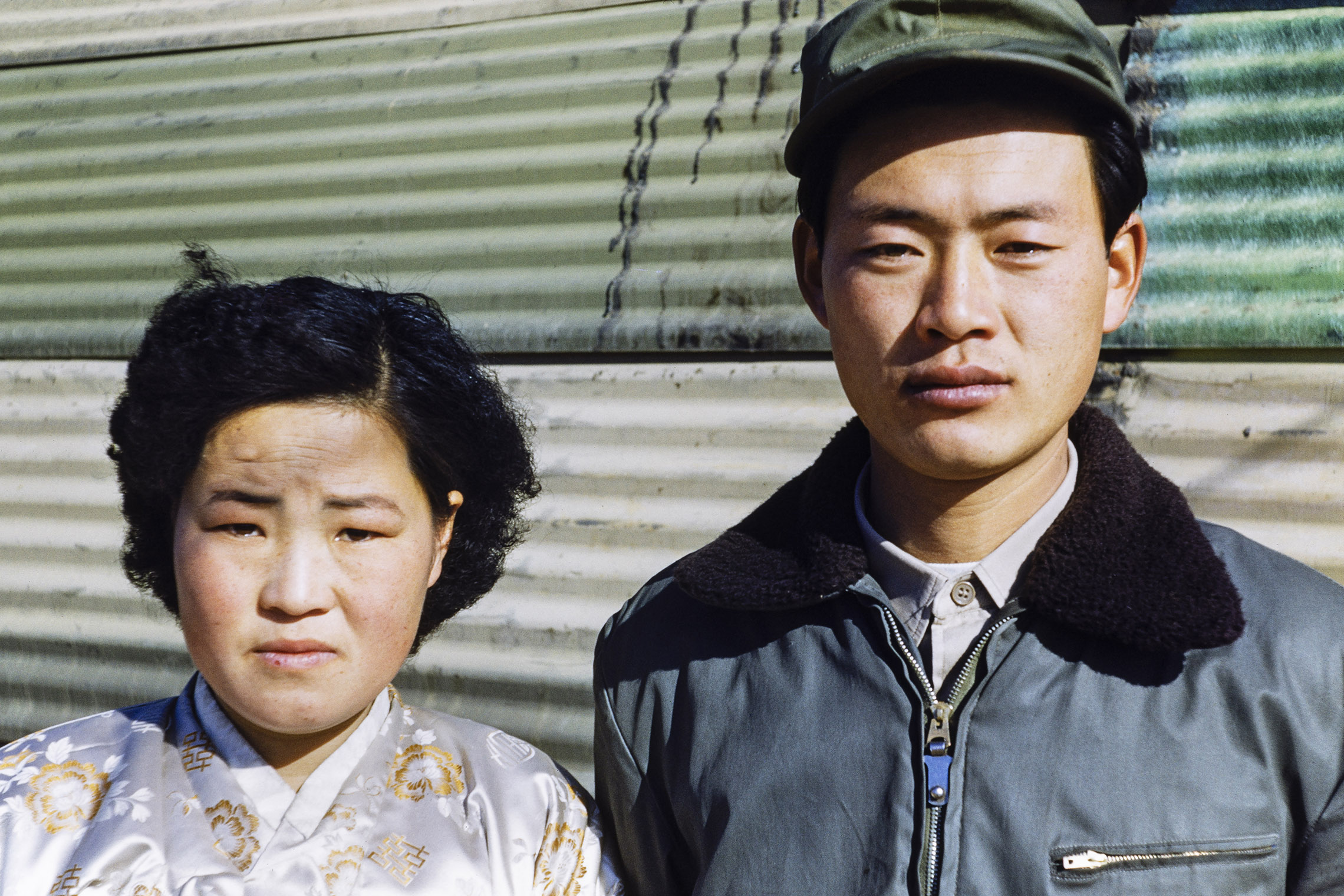 No description provided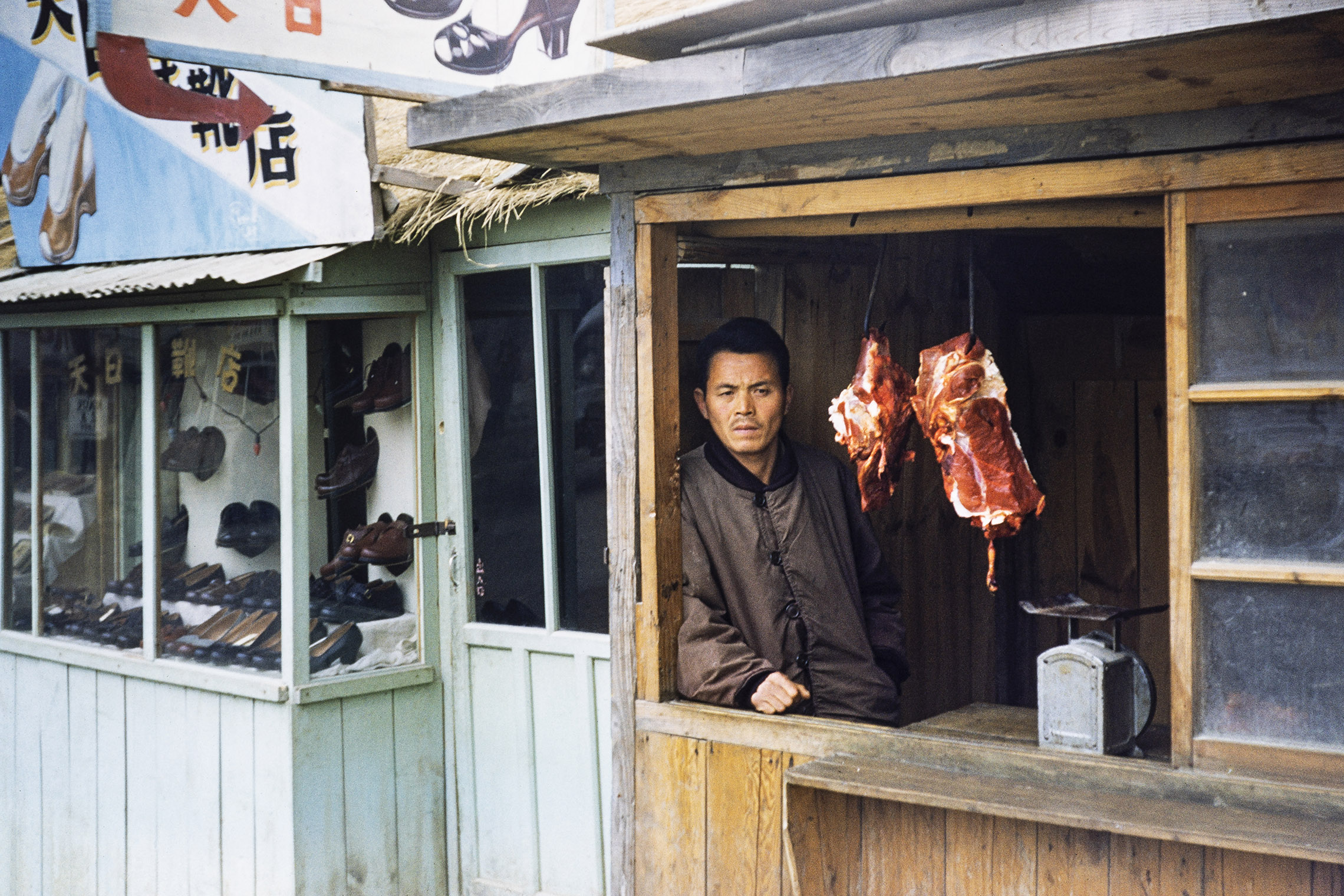 Uijeongbu. December 1954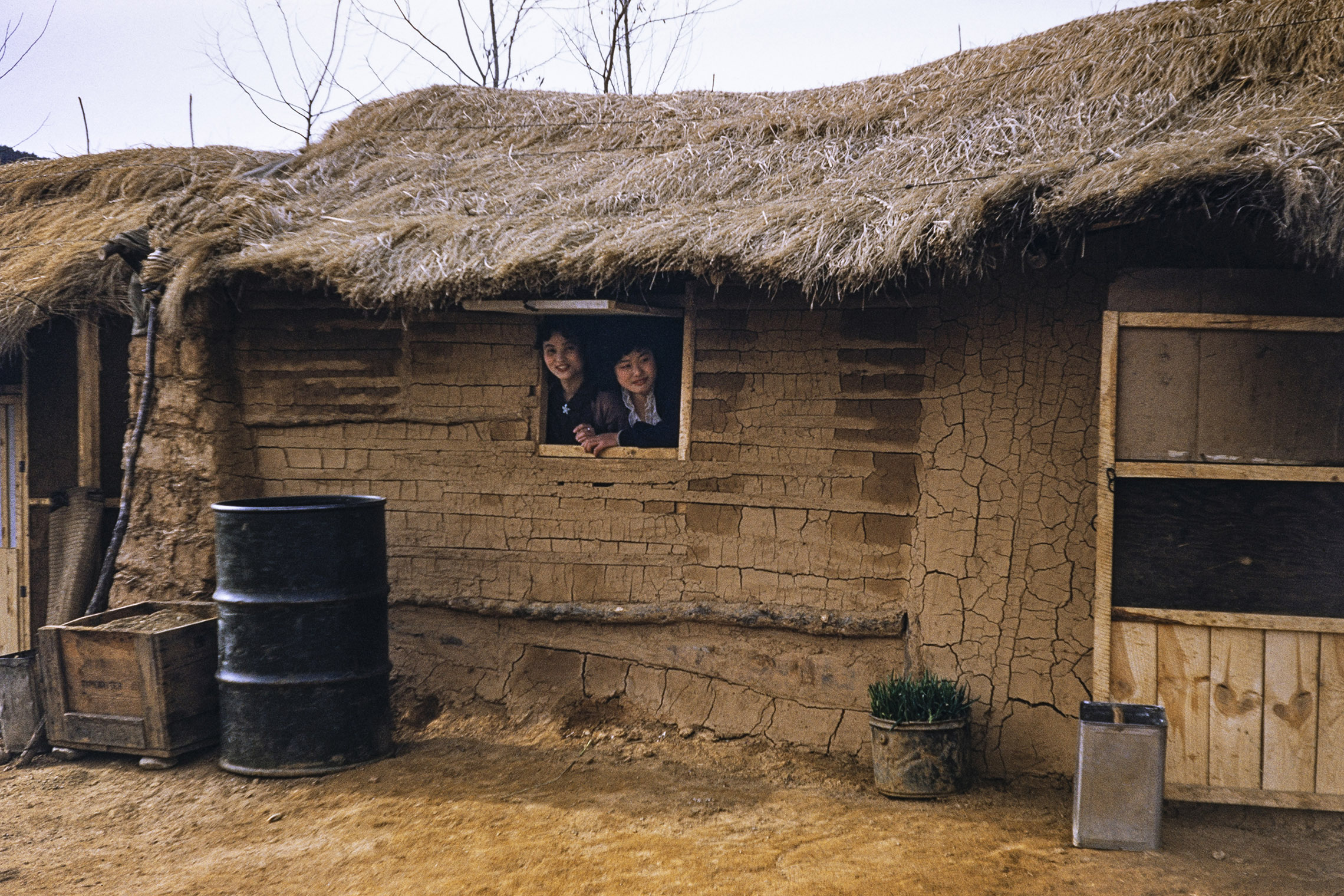 No description provided
Keeping the Story Alive
We'd love to hear what you think about this collection! Please leave your comments below.
If you have any information about this photographer or his story, please contact us directly.