On March 20, 2020, the State of New York mandated that all non-essential business close in an effort to slow the spread of the COVID-19.
SoHo became a ghost town. The restaurants and luxury stores that are the heart of the neighborhood shut their doors and covered their windows with plywood.
Plywood, it turned out, was just the canvas the neighborhood needed to inspire the return of street artists. Art reclaimed its space along the cobblestones. For a few months, the neighborhood returned to its pre-gentrification roots—empty, vivid streets.
With the Black Live's Matter protests, artists used the plywood to amplify the messages of justice and change.
As the city reopens, the plywood has peeled off. Some pieces have been preserved for historical memory. Others have been discarded.
Fortunately, we managed to get some photos before the art disappeared. Take a look and share your photos with us.
We tried to credit each artist but we may have missed some. If you recognize some of the artists, please leave a comment with the artist name and the Instagram link!
Street Art during the lockdown
The long-running Inside Out Project was one of the first to use plywood to display large portraits of essential workers taken by Liz Sherman.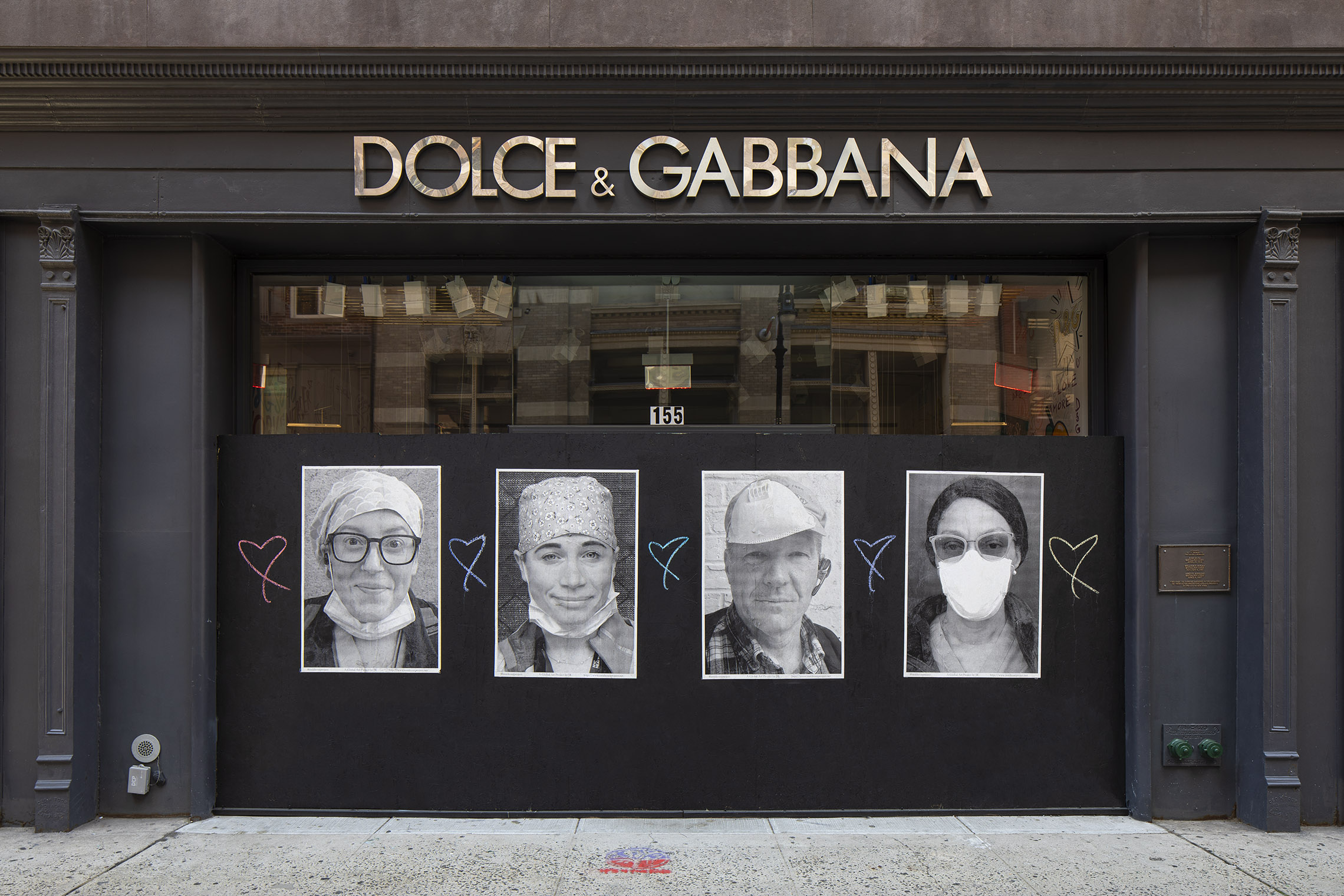 Liz Sherman for Inside Out Project
Some of the art was coordinated by local artists or commissioned by the businesses.
Street Art after the protests
Most of the pieces had a social message, speaking out about racism and advocating positive changes. As is common with street art, the pieces evolved overtime, with other artists covering or completing previous works.
All photos in this article are by Damien Derouene.
These photographs may not be reproduced, distributed, modified or re-posted to other websites without the express written permission of the author.